Hotels in Thission Athens area
Thission Athens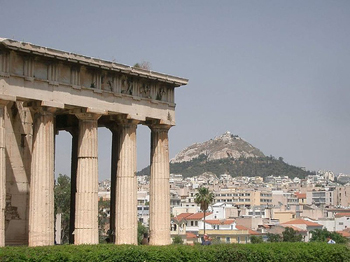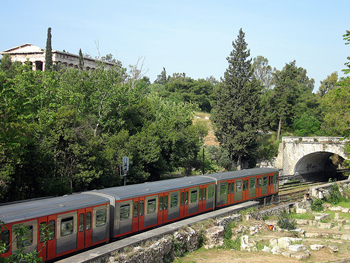 Thisio, the small but lively quarter west of the ancient agora, takes its name from the best-preserved classical-era temple in Greece. Though the shrine was built to the god Hephaestus and is formally known as the Hephaestum, among its most noticeable features are the reliefs of Athenian hero and king Theseus carved on its metopes. It informally became known as the Theseion (Temple of Theseus), lending its name to the surrounding neighborhood.
With the infusion of several new art galleries, the renovation of old buildings into cultural spaces, high-end restaurants and trendy outdoor cafes, plus the addition of pretty, paved walkways linking up the area with the rest of Ancient Athens' major sites, suddenly Thissio is hopping every night.
The places to see are around the newly landscaped metro station, on Iraklidon (named after Hercules), the quiet, tree-lined Eptachalkou, home to cutting edge galleries, home style ouzeries (serving ouzo) and a few small churches.

Arion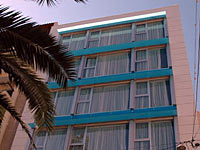 Arion Hotel Athens is a new built 3 star superior hotel, which first opened in August 2004 with a fresh atmosphere and special touch and care to all little details. The Arion is situated in Thission - Psyri upcoming area, close to Mona...
more info

Attalos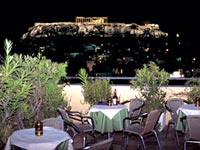 Attalos Hotel is more than a comfortable C Class Hotel in the center of Athens. Its a place to treat as home away from home. Attalos is located on Athinas Street 2 blocks from the Central Market, two blocks from the Monastiraki Flea Market. Metro station is jus...
more info

Jason Inn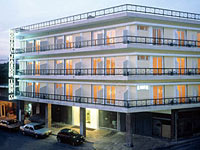 Jason Inn Hotel is close to the old market place of Athens - the Agora - and facing Kerameikos, within easy walking distance of the Acropolis and the Athens flea market. As for those who want to explore the A...
more info

Ochre and Brown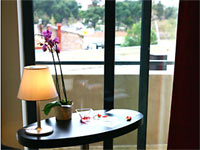 From its dazzling location at the hub of the Athenian nightlife and across the Parthenon, Ochre & Brown is a dramatic and daring reinvention of the urban essence for energy, vitality and magic. It is the true haven of relax...
more info