Hotels in Athens Greece
Jason Inn Hotel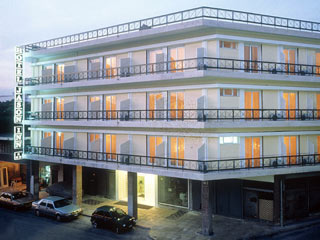 Jason Inn hotel
Jason Inn Hotel is close to the old market place of Athens - the Agora - and facing Kerameikos, within easy walking distance of the Acropolis and the Athens flea market. As for those who want to explore the Athenian nightlife, Psiri Area, 100 metres from Jason Inn Hotel, blossoms like a nocturnal party flower awaft with aromas from some of the finest restaurants in Athens, and positively with cool bars, cafes and clubs in a setting that reminds a version of New Yorks Soho district. The hotel provides the guest with basic comforts in an ideal location that will make their stay in Athens unforgettable. Just 100m from the hotel is eh Metro station of Thission.
Online Reservations - Check Availability
Hotel's Facilities
Room Facilities
Air Condition
Direct Dial Phone
Fridge
Hairdryer
Mini Bar
Non Smoking Room
Safe Box
Satellite Color TV
Sound-Proof Double-Glazzed Windows
On Site Facilities
24-Hour Front Desk
Air Condition
Bar
Coffee Shop
Currency Exchange
Restaurant
Restaurant with Acropolis View
Room Service
Safe Deposit Boxes
Other Amenities
Athens Concert Hall
Herodio Theatre
Medical Facilities
Night Life
Shops
Sightseeing
Facilities Description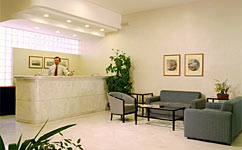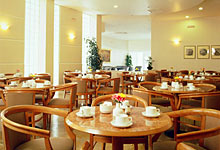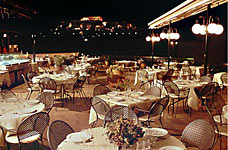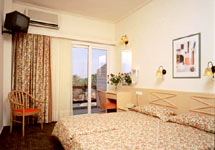 All hotel rooms of Jason Inn Hotel offer modern facilities that make your stay pleasant. You can enjoy your dinner or a coffee at the roof garden Cafe Restaurant with excellent view of Acropolis.
No prices have been configured yet
Jason Inn hotel Pictures