Hotels in Vouliagmeni - Coastal Athens area
Coastal Vouliagmeni - The healing lake of Attica
Vouliagmeni is a beautiful coastal location a bit far from the center of Athens, about 45 minutes by car depending on traffic, far from all the noise. The area has many condos and impressive houses and many people visit it to have a swim during the summer time or have a cup of coffee in one of it numerous cafes. There are also quite a few private beaches that you have to pay to enter but inside you are offered sun beds, umbrellas, changing rooms.
Apart from the beach Vouliagmeni can offer you another alternative for swimming, Lake Vouliagmeni. This mixed fresh-and-saltwater lake is beautifully set inside a huge jutting rock on the inland side of the coast road. Its blue-green mineral-infused waters come partly from the nearby sea and partly from a deep, but still unknown freshwater source.
What is known is that the water stays at an approximate 24 degrees centigrade year round, making this a popular spot for winter bathing. The waters are said to be curative for conditions such as rheumatism, which explains the preponderance genteel, elderly, bathing-capped crowds. They also appreciate the free parking, attractive landscaping of trees and flowered bushes, and pleasant, old-fashioned cafe on one bank. Behind the cafe, there is a small spa facility, where visitors can have hydrotherapy massages in the lake waters.

Amarilia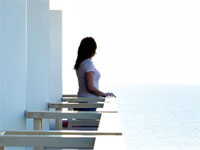 Amarilia Hotel is situated in one of the most beautiful areas of Athens. Being 20 minutes driving away from Athens city centre and half an hour from the Athens international airport, it is also closely to the coast and to Athens most frequent nightlife areas, which are full of pe...
more info

Aphrodite Astir Palace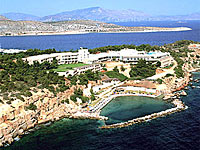 Aphrodite Astir Palace Hotel satisfies every member of the family with its relaxed, but luxurious atmosphere . Elegant, comfortable rooms, quality services, private beach and swimming pool, restaurants and bars offer every possibility for enjoyment. Just 20...
more info

Arion Astir Palace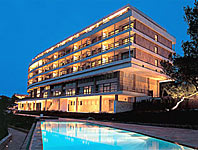 Arion Astir Palace one of the three hotels of Astir Palace Resort , and more specifically, the larger one, which reopened in June 2004 after extensive reconstruction. The hotel is an impressive resort in a unique natural environment with a breathtaking vie...
more info

Armonia Paradise Complex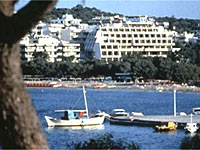 Hotels Armonia & Paradise are situated in the most central and cosmopolitan coastal area of Vouliagmeni. The complex is 24km away from the center of Athens and 6km away from the International Golf Course of Glyfada. The hotels compound spotlessly furnished rooms and ...
more info

Plaza Strand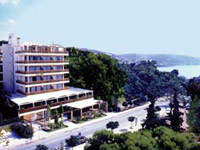 Plaza Strand Resort is ideally located just 100m from the sandy beaches of Vouliagmeni and a 30-minute drive to Athens Center. Plaza Vouliagmeni Strand Hotel is the ideal place to relax and to conduct business at ...
more info

The Margi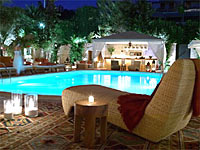 It is located in Vouliagmeni , close to the business district and shopping center of Glyfada, whithin walking distance from the sea, the Tennis Club, the Golf Club, the lake of Vouliagmeni and the Nightlife of the coastline. It offers a winning combination...
more info

The Westin Astir Palace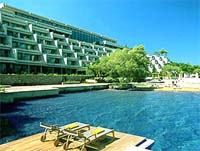 The Westin Astir Palace is one of the three hotels of the Astir Palace Resort at Vouliagmeni , which is a complete holiday resort in a superb setting, sprawling across 80 acres on a pine-dotted promontory with a bre...
more info