Hotels in Karaiskaki Square Athens area
Karaiskaki Square Athens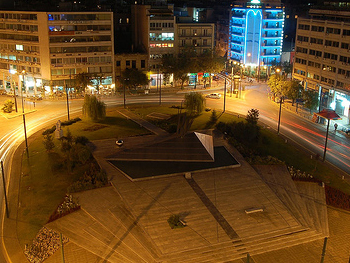 Karaiskaki Square may be in a central location inside Athens but it is not as noisy as Omonia or Syntagma Square. It does have a metro station and many great hotels are found there while tourists seem to like the location because it is both central but yet not so crowded and noisy. At a walking distance you will find Larissis station which can lead you to different cities of Greece by train or even abroad. The central police station of Athens regarding street traffic and vehicles is located here as well.

Athens Imperial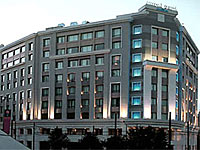 Athens Imperial Hotel is the Grecotel newest address in the Greek capital. An impressive deluxe hotel and conference centre, the Athens Imperial's monumental façade ushers guests into a tastefully furnished interior that combines contemporary décor with timeless ...
more info

Crystal City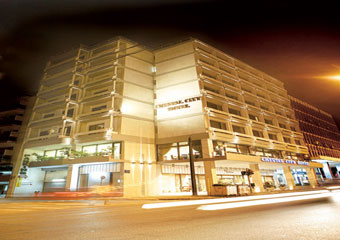 Crystal City Hotel enjoys a most convenient location since it is found right in the centre of Athens and also very close to the beutiful National Museum and Plaka square. Most importantly, Crystal City hotel is to be found really close to the Acropolis. Crystal City is hou...
more info

Novus City Hotel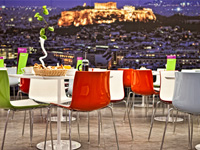 Novus hotel is a brand new hotel located in Athens city center, very close to Metaxourghio metro station. Stylishly decorated with minimal yet colorful rooms, it offers a cosy atmosphere in the heart of the greek capital. Guests are welcomed to a friendly environment where they c...
more info

Stanley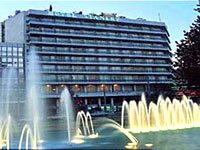 Stanley Hotel is located 700 meters from the City Center of Athens Omonia Square , only 2km from Constitution Square . It was built in 1966, renovated its Rooms and restaurant in 1998 and its Piano Restaurant, Reception,...
more info