Hotels in Glyfada - Coastal Athens area
Glyfada - Athens costal area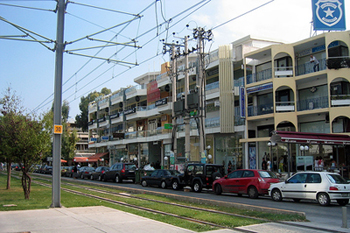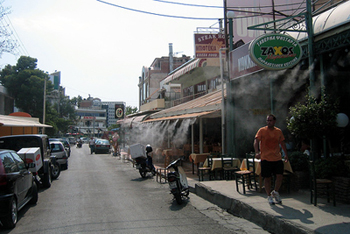 Glyfada is literally loved by tourists! It may not be in the center of Athens although it is not that far and it can offer all kinds of entertainment and shopping. There are numerous shops with clothes, shoes, jewellery, toys and everything your heart may desire, small malls, expensive restaurants, fast-food restaurants, Chinese, Spanish and American-style eateries, real estate agents, travel agencies, swimming pools, big squares, spa and beauty centers, hair salons, bars, cafes, trendy clubs and different service-centers for tourists and Greeks.
Transportation is not an issue in Glyfada since there are different buses leading all around Athens as well as the tram which can take you to dozens of destinations following the coastal road, such as Alimos, Piraeus, Neos Kosmos, Nea Smyrni, Athens and more.
But the best trait of Glyfada is that it is situated by the sea! Tourists or residents of Glyfada can wake up, have some coffee and then go for a quick swim before starting their day, isn't that a dream?
Glyfada is a live place which is always full of people, shopping, working or just having fun. It may not be close to the Acropolis but it is certainly a place that you should visit.

Brasil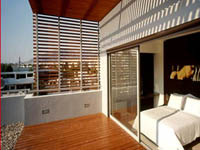 Luxury, comfort and utmost service characterize Brasil suites for both the relaxing guest and the business visitor. Recently renovated, the new view of Brasil Hotel and Apartments came to change radically the traditional style hotels in the Glyfa...
more info

Emmantina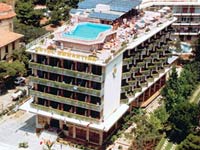 Emmantina Hotel is a modern 4-star hotel, situated at the Apollo Coast of Glyfada , a fascinating seaside resort of Athens , 25 minutes from Athens City centre. Within 200m from the hotel is a sandy beach, and within walking...
more info

Fenix - Best Western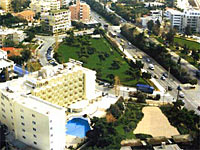 Fenix Best Western is located in Glyfada , a beautiful seaside resort, next to the international Glyfada Golf Course, 100meters from the seaside and close to a large shopping center just 25 minutes form the Center of Athens. Fully ...
more info

Palmyra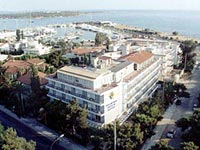 Palmyra Beach Hotel Palmyra Beach Hotel is situated in Glyfada , a fascinating seaside suburb, Glyfada City Square, only a 5 minute walk from the Hotel, with its modern shopping and sports center, seafood restaurants, taverns and popular nightspots o...
more info