Hotels in Alexandras Avenue Athens area
Alexandras Avenue Athens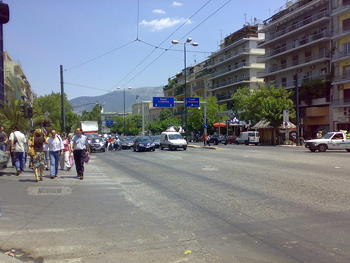 Alexandras is a big street in the center of Athens connecting two of the busiest roads of the capital, Kifissias and Patission avenue. Ambelokipi and Panormou metro stations are the closest to Alexandras street.
On that huge avenue you will find the football ground of Panathinaikos, one of the biggest Greek football teams which has been playing there for most of the years of its existence, since its foundation back in 1908.
A bit further down the road you will find Areios Pagos, the Supreme Court and the Police Headquarters.
Right before Alexandras avenue reaches Patission street there is a big square called Pedion tou Areos where there is a bus station of KTEL buses leading to different locations of Attica. Sometimes, book exhibitions take place there which attract many people.
Generally Alexandras avenue is a street where it is very easy to find a bus, trolley or taxi leading to all destinations since it is a very central place. There are also many shops offering different items, fast-food restaurants and of course hotels.

Zafolia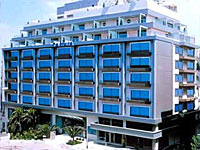 Zafolia Hotel welcomes you to a new era in luxury living in Athens . Recently renewed, Zafolia Hotel provides all the comforts and conveniences for the visitor and business guest. The hotel is located midway betwee...
more info