Hotels in Kalirrhoe Street Athens area
Kallirhoe Street in Athens City Center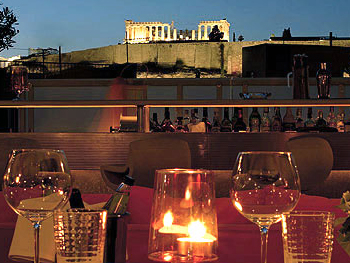 Whether you are a business or a leisure traveler staying in one of the hotels situated on Kallirhoe street, you would be easily transferred to all different spots of the city, the Acropolis, Syntagma or Omonia Square or one of the other neighborhoods of Athens since there is a metro station, Sygrou-Fix and numerous buses. Kallirhoe is a big street connecting many different areas and nearby you will find many offices, some shops, restaurants offering delivery services for the employees working in the corporations which have their base there and banks. From the upper part of Kallirhoe street, the one which is closer to Athens, Acropolis metro station is in a walking distance along with Dionysiou Areopagitou street, a beautiful pedestrian way where many book and painting exhibitions take place.

Athenian Callirhoe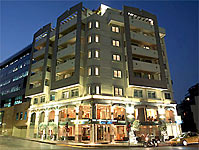 Athenian Callirhoe is not only offers an on-the-dot central location but also a twinkle-eyed service and a chance to wake up and dream! Occupying an unviable position on Kallirhois Avenue just 5 minutes walk from the Acropolis and Plaka , this ...
more info

Ilissos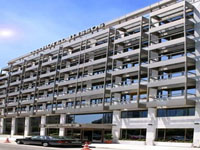 A warm welcome…. A friendly smile… The traditional Greek hospitality enriched with international quality standards. Ilissos Hotel in Athens , Greece, completely modernized from August 2004, is ready to offer its clients the comfor...
more info