Hotels in Anavyssos Beach Athens area
Anavyssos Beach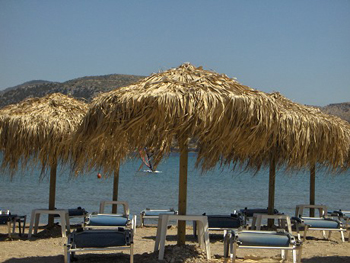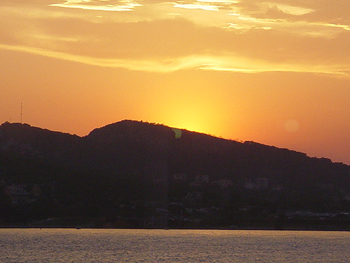 Anavyssos is about an hour distance from the center of Athens and you can get there by bus, taxi or car. It has one of the most beautiful and clean beaches of Athens and many people go swimming in it every day and especially during the weekends. The beach offers water sports and at some parts it has umbrellas and sun beds, a small cafe and several canteens offering snacks, coffee and beverages.
Many people decide to go for a swim in this long beach after a visit in Cape Sounio which is not far from there. Visitors to Sounio go to see the ruins of the temple of Poseidon, the god of the sea from ancient Greek mythology. Legend has it that Cape Sounion is the spot where Aegeus, the king of Athens, fell off the cliff, giving his name to the Aegean Sea. The story goes that Aegeus, anxiously looking out from Sounion, despaired when he saw a black sail on his son Theseus's ship, returning from Crete. This led him to believe that his son had been killed in his contest with the dreaded Minotaur, a monster that was half man and half bull. Theseus was supposed to sail back having the white sails on but he forgot. As a result, his father died.

Plaza Resort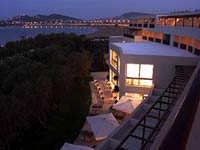 Enjoy the "big blue" at Plaza Resort , the new 5 star hotel in Athen's most exclusive area, where leisure and business mingle successfully. This luxurious and cozy hotel with its amazing setting on the sandy beach of Anavyssos offers a winning...
more info