Hotels in Ilissia Athens area
Ilissia Athens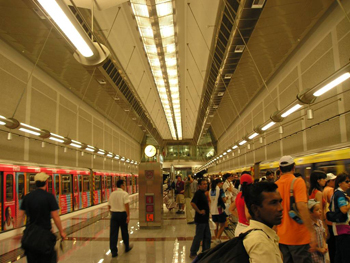 What can one say about Ilissia? Do you think it's by mistake that the Holiday Inn and Divani Caravel among other big hotels have chosen the specific location to situate their impressive buildings? That's certainly not the case.
Ilissia is a very central place, ideal not only for tourists who want to have easy access to all the archaeological monuments and museums but for business travelers as well who usually have no time to lose. Transportation is an easy task since it is almost impossible not to find a taxi, bus or even the tram to take you everywhere you want.

Crown Plaza Hotel Athens

is situated in the business and commercial district and it is very close to the historical sites of Athens . Being outside the restricted traffic zone and providing Parking Facilities, it is a favourite meeting place. The new image of the Hotel i...
more info

Divani Caravel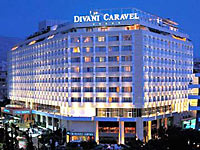 Divani Caravel is the largest Hotel of the Divanis Chain, which currently owns six beautiful properties all over Greece. The Divani Caravel is a five star Deluxe Hotel, integrated in Divanis Chain in 1993, and fully renovated in 1999. From ...
more info

Golden Age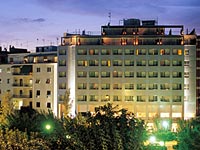 Golden Age Athens Hotel is conveniently located close to the business and shopping centre of Athens and a mere 2 minutes walk from the new metro, 20 minutes walking distance from Athens center . The hotel is located close to the main shopp...
more info

Holiday Suites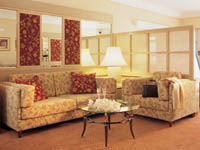 Holiday Suites Athens is an elegant, well-designed hotel that offers high standard, luxury accommodation and comprehensive hotel services. Located at a junction, it provides easy access to every spot of tourist or business-oriented...
more info

Stratos Vassilikos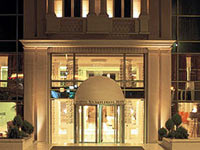 Stratos Vassilikos Hotel is a new, unconventional proposal for those who seek something different in the center of Athens . Totally renovated hotel unit is now in position to offer to the guest the emotional uplift and euphoria i...
more info