Hotels in Athens Greece
Attalos Hotel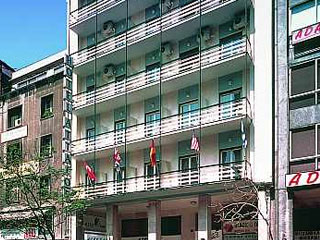 Attalos Hotel is more than a comfortable C Class Hotel in the center of Athens. Its a place to treat as home away from home. Attalos is located on Athinas Street 2 blocks from the Central Market, two blocks from the Monastiraki Flea Market. Metro station is just two blocks form the hotel so you can easily get to Piraeus and catch the ferry to the islands.
The Acropolis is a 15 minute walk and the neighbourhood of Psiri, famous for its nightlife, restaurants and outdoor cafes is right around the corner. In ten minutes walk you can be in the middle of the Plaka.
Hotel's Facilities
Room Facilities
Air Condition
Direct Dial Phone
Hairdryer
Heating
Safe Box
Satellite Color TV
Sound-Proof Double-Glazzed Windows
On Site Facilities
Bar
Breakfast Room
Central Heating
Roof Garden
TV Room
Other Amenities
Athens Concert Hall
Athens Concert Hall
Herodio Theatre
Medical Facilities
Medical Facilities
Night Life
Night Life
Shops
Shops
Sightseeing
Sightseeing
Facilities Description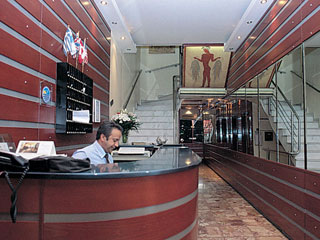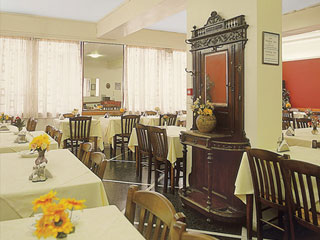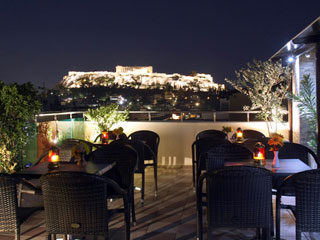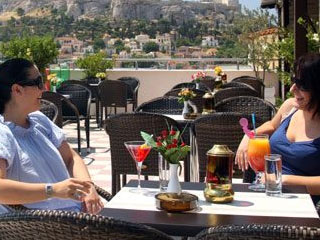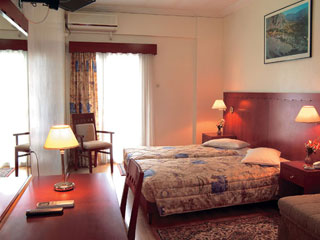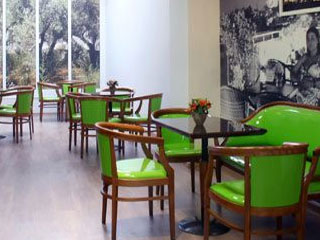 In addition to the hotels modern facilities, Attalos hotel offers a fantastic view of the Acropolis, Lycabetous hill and a panorama of Athens.
The hotels family management offers you a friendly service, which makes your stay more pleasant.
The difference at the Attalos is the attitude, offering simplicity, hospitality, a warm informal atmosphere inside the hotel - and cool evenings on the roof garden, relaxing with a glass of ouzo or your favourite drink, with the rhythm of Athens at your feet.
The staff of Attalos Hotel is at your service to provide any information you need including directions to banks, shopping areas, post offices, flea markets, the Constitution Square, the Acropolis and to many museums of Athens. After a day of sightseeing or relaxing on Athens beaches, we will suggest some Greek Taverns that are off the beaten track.
Attalos hotel Pictures