Hotels in Vassilisis Sophias Avenue Athens area
Vasilissis Sofias Avenue - Athens City Center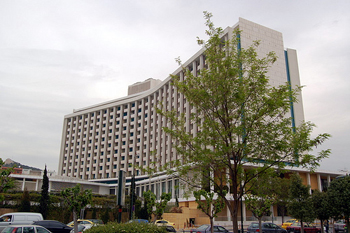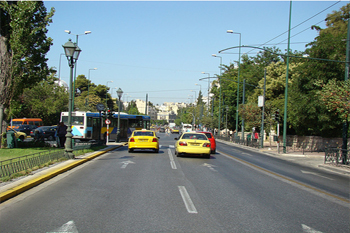 Vassilisis Sofias Avenue is a very large and central road connecting many Athenian neighborhoods. On it, you will find museums, hotels, cafes and restaurants, shops, florists, interesting buildings, the Concert Hall of Athens (Megaron Mousikis), the American embassy, cinemas, parks, several metro and bus stations, hundreds of taxis passing by and many people going to work or school.
Athens Hilton, one of the most renowned hotels has also chosen this location that business and leisure travelers find very useful since it is so central. As mentioned before, some of the most important museums are found on Vasilissis Sofias avenue. Some of those are Benaki Museum, Goulandris Museum of Cycladic Art, Kanellopoulos Museum, the National Gallery right next to Hilton, the Byzantine Museum and the War Museum. From a walking distance from Hilton hotel you can reach Hadrian's Archway which is a monumental gateway situated close to the National Garden and a bit farther, Syntagma Square.

Athens Hilton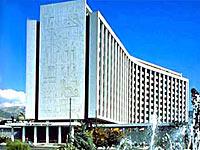 Athens Hilton first opened in 1963 and fully refurbished between 2002 and 2003. It is a deluxe Class Hotel in the center of Athens city. The hotel faces the famous ancient monument of the Acropolis, situated in one of the city's most fashionable avenues. Hilton Hot...
more info