Hotels in National Archaeological Museum Athens area
National Archaeological Museum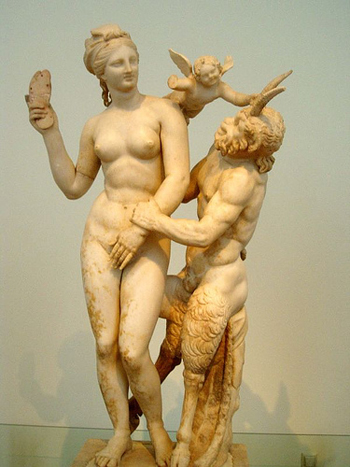 This is more than just the top museum in Greece, packed full of jaw-dropping array of classical treasures, it ranks as one of the most important museums in the world. In 2002, the museum closed for a full scale decoration, it will re-open in spring 2004 with a facelift, reorganized collections and much more information accompanying exhibits. Post-2004 plans also call for a further expansion of the museum, allowing works that have long languished in its basement to be permanently displayed for the first time. During the expansion, some wings of the museum may be closed to the public - you may want to call ahead to find out the status of construction before you visit.
If everything is open, it's best to try to plan two visits - this museum is so densely packed with unmissable works that it's impossible to take it all in, in one go. Classics buffs should by all means come here armed with their Homer and Pausanias and feel the thrill of reading the words of the ancients describing magnificent works of art while gazing upon the actual objects.

Art Hotel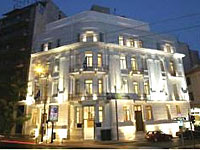 Athens Art Hotel is a nice 4 stars, elegant boutique hotel, operating in a renovated neoclassical building of 1930, situated in the center of Athens , within walking distance from the National Archaeological museum and Omonia Square/st...
more info

Best Western Museum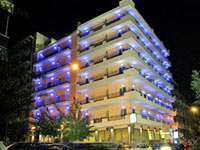 Welcome to Best Western Museum Hotel! The Best Western Museum Hotel is centrally located and is next to the National Archaeological Museum and Polytechnic School with easy access to everywhere you need to be. We are an ideal loc...
more info

Golden City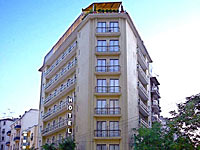 Athens Golden City Hotel is ideal in the center of Athens with easy access to public transportation. Hotel is only 5 min away from and Omonia sq and Metaxourghou sq and just n 10 min walk from the Acropolis Athens Golden City is a new 4 star hotel what gives you the feeling to be ...
more info

Radisson Blu Park

Radisson Blu Park has been operating successfully since 1976, when it first opened its doors to the demanding Athenian and the International public. The new 5-star, City Hotel had just been built on a very busy corner c...
more info