Hotels in Kerameikos Athens area
Keramikos Athens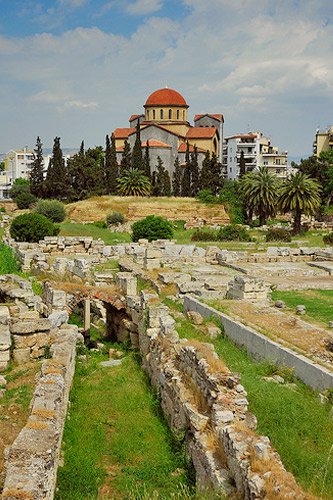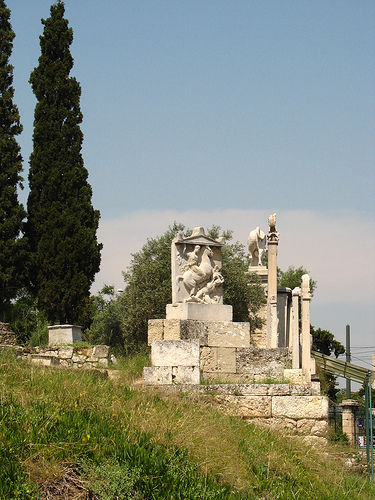 Keramikos has been many things during its life, a shrine, a city gate, a hangout of soldiers, artists' quarter and the largest and older cemetery of Athens. The site's name derives from the prevalence of potters' workshops on the grassy banks of the river Eridanos, which cuts through the site, and marked the north-west boundary of Ancient Athens. In 478 BC, that boundary was built in stone with the construction of the Themistoclean Wall around the entire city. The foundations of the wall still mark the outer edges of Keramikos.
Despite being built in haste, in fear of a sudden enemy attack, the walls were studded with grand gates. At the southwest edge of the site are the remains of the Dipylon Gate, the main entrance to Athens and the largest gate in ancient Greece. The roads from Thebes, Corinth and the Peloponnese led to this gate, and many ceremonial events were staged here at important arrivals and departures.
You can go to Keramikos easily by taking the metro and stopping at Keramikos station.

Eridanus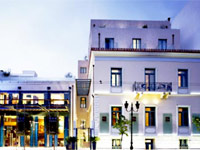 Eridanus Art Hotel Eridanus Hotel is an elegant, friendly, luxurious, modern art hotel located in the center of Athens. It is named after the historic river that used to cross the city of Athens. Luxury and construction quality are in perfect harmony in this mod...
more info

Pythagorion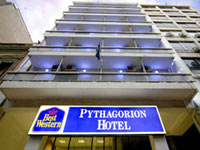 Pythagorion Hotel provides its guests with basic facilities and friendly service, the Best Western Pythagorion is a good standard hotel that is ideal for exploring all of Athens attractions. The Best Western Pythagorio...
more info