Hotels in Kaningos Square Athens area
Kaningos Square Athens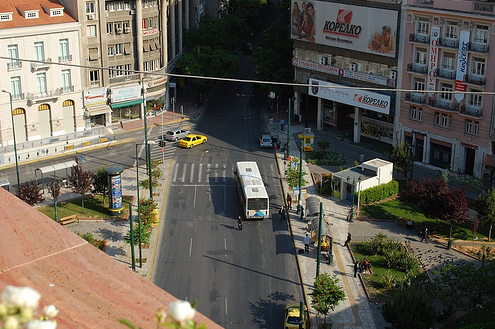 You will find Kaningos square right in the center of Athens very close to the station of buses in Akadimias street. You can walk up there or just take the bus and when you reach the Academy you can also take the metro and go anywhere you like. On the way up from Kaningos square to Akadimia you will bump on Ethniki Liriki Skini, the Greek National Opera where many plays are performed each year and many people attend the performances. If you keep walking up Akadimias street towards its end you will be in Syntagma Square where the Parliament is situated along with the National Garde and the Presidential Guard which is really impressive during the change of guard. Tourists pile up to see the procedure of the change and take photographs.
Kaningos Square is also really close to Omonia square from the other side. In Omonia apart from the impressive square there are many shops, an impressive department store, bookstores, cafes and souvlaki-selling places, bakeries and so on. Traffic is quite heavy in the center but don't forget that Athens is a city alive, with all the noises and characteristics of a busy capital.

Kaningos 21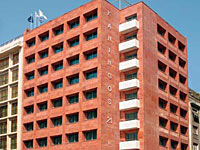 Kaningos 21 Hotel is situated in the commercial centre of Athens at Kaningos Square and it is within walking distance from the business, cultural and shopping districts. Omonia Square and the Archeological Museum ...
more info

Melia Hotel Athens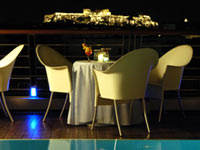 An ancient Greek proverb states that "welcome is the best cheer." And that's exactly how we want you to feel at Melia Athens Hotel, welcome. Welcome to Greece, welcome to Athens and welcome to Melia luxury hotel. We want you to feel like our luxury Athens ...
more info