Hotels in Athens Greece
Amazon Hotel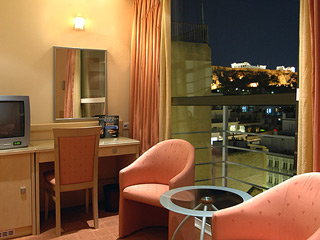 Amazon Hotel Athens is located at Syntagma, in the center of Athens, in the scenic area of Plaka. Recently renovated, it has all modern amenities and with the particularly experienced staff, at Amazon you will promptly feel the friendly and family atmosphere required to make your stay pleasant.
Hotel's Facilities
Room Facilities
Air Condition
Answering Machine
Fridge
Hairdryer
Internet access
Mini Bar
Music
Non Smoking Areas (upon arrangement)
Room Service
Safe Box
Telephone
On Site Facilities
Bar
Breakfast Room
Coffee Bar
Convention Center (access to Internet)
Dinning Room
Laundry Service
Massage Studio
Small Trips
Snack Bar
Transfer Services
Facilities Description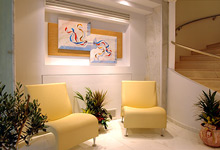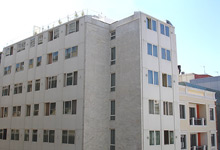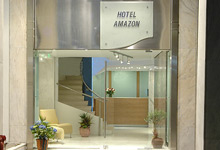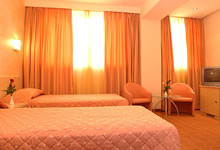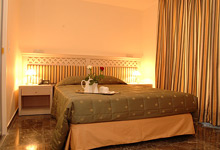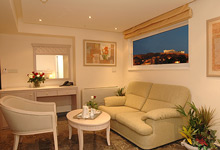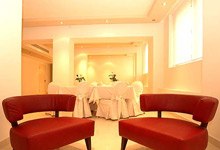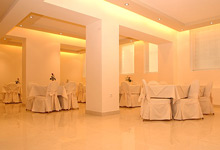 Amazon hotel has 46 completely renovated rooms, equipped with all modern facilities, such as sound-proof windows, satellite television, subscription television, direct phone line, bathroom, air conditioning (heating, cooling) with autonomous thermostat, music, refrigerator, mini bar, safe, magnetic locks, access to internet (isdn, voice mail), hair drier and dinner table. Room service available on a 24 hour basis. Types of rooms available at Amazon hotel: Single-bed, double-bed, three-bed and Suites.

The experienced staff of Athens Amazon Hotel as well as the reception of our hotel is at your disposal 24 hours a day so that you always have a pleasant stay. Furthermore, the hotel undertakes luggage safe-keeping, transportation from and to AMAZON, arrangement of small trips, car and motorbike rentals, and a massage studio (upon appointment).
The cafeteria and breakfast room are on the 1st floor of Amazon Hotel. There is also a small convention room for your professional meetings. The friendly and family environment of AMAZON will provide you a pleasant stay in Athens, regardless of the purpose of your trip.

Amazon hotel Pictures