3 Star Hotels Athens Greece

Acropolis View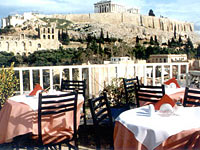 Acropolis View hotel is located on the south side of Acropolis hill, as the name suggests, offering splendid Acropolis Vies. Hotel is perfect if you need a reasonably priced hotel in a fairly central location. Hotel was built in 1981 and fully renovated in February 2004.stron...
more info

Amaryllis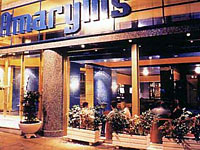 Amaryllis hotel is a C class hotel, conveniently located on a quiet road in the commercial centre of Athens and with easy access to many places of great interest, the Amaryllis constitutes an ideal base for exploring the city. Within a short distance of the hotel is st...
more info

Amaryllis Inn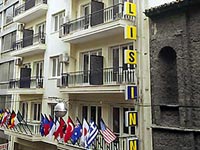 Amaryllis Inn Hotel is a superior C class hotel and the second hotel from the Amaryllis group of hotels. Amaryllis Inn Hotel created in 2001, after long-term experience in the hotel management area. It is located in the center of Athens at Menandrou stre...
more info

Amazon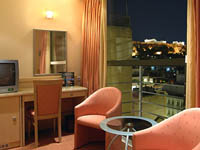 Amazon Hotel Athens is located at Syntagma, in the center of Athens, in the scenic area of Plaka. Recently renovated, it has all modern amenities and with the particularly experienced staff, at Amazon you will promptly feel the friendly and family atmosphere required to ...
more info

Anemoni Hotel Piraeus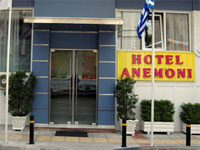 Anemoni hotel is located in one of the most central areas of Piraeus town, surrounded by a lot of nearby amenities and means of transportation. Moreover, it offers guests all the facilities they may need during their accommodation while the staff is always friendly and willing to...
more info

Attalos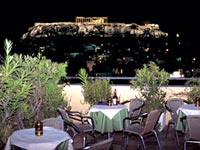 Attalos Hotel is more than a comfortable C Class Hotel in the center of Athens. Its a place to treat as home away from home. Attalos is located on Athinas Street 2 blocks from the Central Market, two blocks from the Monastiraki Flea Market. Metro station is jus...
more info

Evripides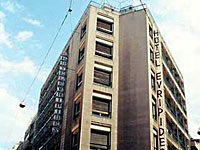 Evripides Hotel is situated in the heart of Athens close to the Acropolis , the main shopping area and within easy reach of many attractions such as museums and galleries. All the main sights are within walking distance. A gre...
more info

Galaxy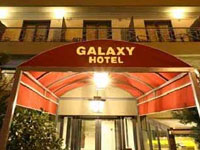 Galaxy hotel is located at Alimos Beach in one of the most beautiful coastal areas of the capital, overlooking the Saronic Gulf, the Alimos Seaside Park and the Marina. Access to the center is very easy with public transport or the Tram (Kalamaki stop) ,which...
more info

Glaros Hotel Piraeus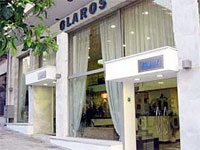 Glaros is a central Piraeus hotel composed of 40 rooms designed and equipped in the most appropriate way so as to meet the travelers' needs. Its location allows clients to have an easy access to a big variety of places such as the port, the public means of transport, restau...
more info

Ideal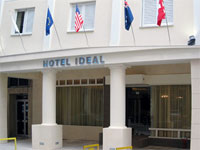 Ideal hotel , offers accommodation on a 12 month basis. Situated in the centre of Piraeus city it helps guests to combine pleasure along with business activities. Ideal hotel has been designed to satisfy the needs of its guests and to facilit...
more info

La Mirage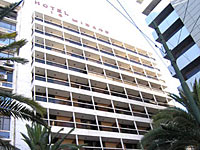 La Mirage Hotel is a moderate hotel which has just finished renovation located in Omonia Square, in the center of Athens Its excellent location allows for easy reach to the historical sites of Athens, modern shopping centre night spots. La Mirage Hotel is very...
more info