Ambelokipi Area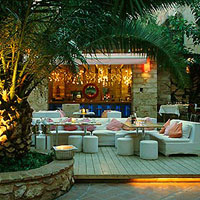 Balthazar
Modern Cuisine
Prices: €40-55
Tel no. 210 6441215
A dream setting in one of the best bar-restaurants of Athens set in a neoclassical building with a modern design. The internal space combines pop and ethnic influences with warm colors, and a yard with rock, wood and terracotta.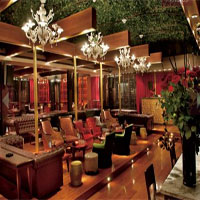 Baraonda
Bar-Restaurant
Prices: €45-50
Tel no. 210 6444308
It combines beautiful crowds, good music, relaxing environment and excellent food. It is one of the hottest bar restaurants of Athens offering Mediterranean cuisine with French and Italian influences. Apart from the food, the sweets are excellent.
Maltagliati
Trattoria
Prices: €20-28
Tel no. 210 6916676
This is an atmospheric, tiny restaurant with 35 seats and a favourite stop for artists. Taste the fresh pasta, linguini with zucchini, saffron and cream, fettuccini with pepper and pecorino, casarezze with sausage and tomato sauce.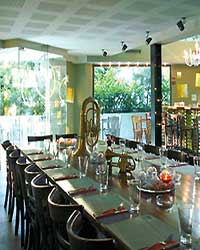 Pecora Nera
Trattoria
Prices: €22-27
Tel no. 210 6914183
The famous Greek actor Philippos Sofianos and his wife Jenny have opened a superb traditional trattoria in Ambelokipi called Pecora Nera. It is a beautiful, modern restaurant with a rustic ambience and a relaxing atmosphere. The menu is full of tasty choices such as the risotto Milanese and the carbonara.
Vasilissis Sofias Area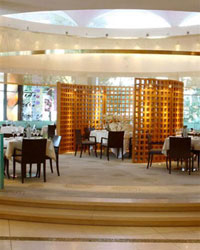 Byzantine – Athens Hilton Hotel
Cafe-Restaurant
Prices: €53-67
Tel no. 210 7281000
It maintains an allure of the past with a touch of a more contemporary scenery. The decor is minimal with classic elements and different lightings surrounding the rich buffet with the a la carte menu offering Mediterranean dishes without excluding modern elements in taste. The wine trolley is very tempting while Byzantine is the ideal spot for breakfast as well.
Milos Estiatorio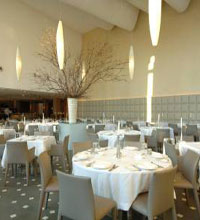 Fish restaurant
Prices: €50-85
Tel no. 210 7244400
This is a famous restaurant which has branches in New York and Montreal as well and it is the ideal place to treat yourselves with fresh fish. The oysters and seafood are unique while the sashimi is excellent. although it is a fish tavern Milos offers tasty meat dishes as well, for meat lovers. Excellent quality ingredients, good service and management, interesting wine list.
Galaxy Roof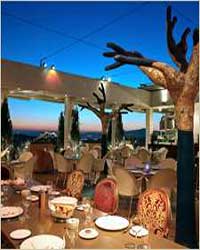 Mediterranean Cuisine
Prices: €60-70
Tel no. 210 7281403
The famous Hilton bar found on the upper floor of the hotel, probably offering the longest cocktail menu of the city and delicious finger food is becoming more like a restaurant during the summer. Decorated in golden and blue with trees that look like sculptures, it offers sushi and Mediterranean dishes while its highlight is definitely the panoramic view of Athens by night.
Gazi Area
Brothel
Bar-Restaurant
Prices: €25-35
Tel no. 210 3470505
Post baroque aesthetics in a provocative atmosphere of red and black, original cocktails and a satisfying cuisine offering a wide selection of Mediterranean and other dishes. Don't overdo it with eating since the DJ will get you in a dancing mood for sure.
Butcher Shop
Grill-Restaurant
Prices: €24-28
Tel no. 210 3413440
It is stylish and modern without losing its simplicity. It offers all kinds of delicacies and tasty grilled meat. Don't forget to taste the hot meat soup which is delicious.
Dirty Ginger
Tavern-Grill
Prices: €25-35
Tel no. 210 3423809
This is a tavern with the atmosphere of a bar with a beautiful yard that will remind you of summer vacations and loud, vibrant music of different times and styles. The hors d'oeuvres such as the mini spring rolls, the aubergine balls with humus and walnuts are very tasty and well cooked along with the French fries and the grilled meats. This is one of the most pleasant restaurants of Athens for the summer.
Mamacas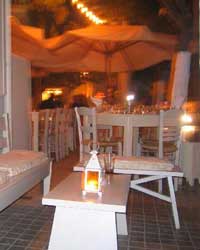 Modern Tavern
Prices: €25-30
Tel no. 210 3464984
This is a post modern location offering home-made dishes which is visited by many celebrities. The menu is small and simple and the food is delicious. Home-made meatballs, French fries, meat and dolmades (stuffed wine leaves with minced meat and rice) are a few of the dishes offered in Mamacas.
Sardelles
Fish Tavern
Prices €18-22
Tel no. 210 3478050
This is a simple and modern location with wooden tables with paper tablecloths used for packaging fish in fish stores serving all kinds of fish and sea food.
Thissio Area
Adiexodo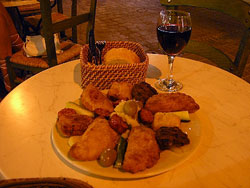 Restaurant offering "mezedes"
Prices: €18-22
Tel no. 210 3462723
It is the hidden secret of the area, cozy and stylish with pictures of Athens as it was in the past, furniture from Indonesia and a ceiling which looks like it is full of clouds. You should definitely taste the spicy sausage and the dishes based on recipes from the islands. As a dessert have traditional Greek sweets or glyka tou koutaliou as we call them in Greece.
Kuzina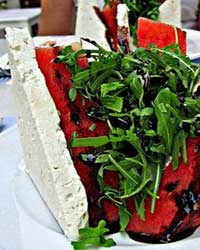 Contemporary Greek Cuisine
Prices: €36-45
Tel no. 210 3240133
A location decorated in good taste, mixing modern and nostalgic elements of the past, covered in white and situated on a beautiful terrace with a view of the Acropolis and tables on the walkway as well. Aris Tsanaklidis, the chef, creates interesting and easy-going recipes. The salmon in a crust of pesto and the Italian rice balls with mushrooms and mozzarella are incredible while the influences from the far east are more than obvious. The sweets are delicious too.
Keramikos Area
Varoulko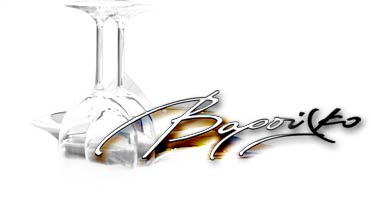 Greek cuisine
Prices: €50-60
Tel no. 210 5228400
The chef keeps impressing everybody with different dishes. Apart from the excellent food and the good service the restaurant offers an incredible view of the Acropolis from its terrace.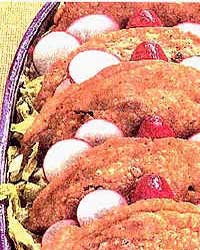 Meson El Mirador
Mexican Cuisine
Prices: €25-30
Tel no. 210 3420007
The Mirador from Naxos island has moved its "taste sensations" to Athens in one of the most beautiful neoclassic buildings of the city with a terrace overlooking at the Acropolis. Mrs Anna who is Mexican is cooking authentic Mexican dishes while she prides over her homemade mole. Don't forget to drink some tequila.
Kolonaki Area
Dakos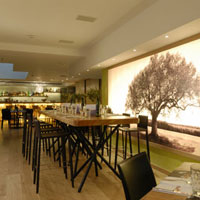 Cafe-Restaurant
Prices: €15-25
Tel no. 210 3604020
Casual restaurant offering tastes from Crete. Delicious sandwiches, tasty cheeses, spaghetti from Anogia and raki cocktails.
Codice Blu
Italian Cuisine
Prices: €28-35
Tel no. 210 7230896
Decorated with white and blue details, simple, with an open kitchen, friendly service and an elegant atmosphere it is a successful and loved spot in cosmopolitan Kolonaki. Above all Codice Blue is a restaurant offering authentic Italian cuisine and probably the best pizza in town. The pasta and risotto stand out especially when they are served with sea food.