Hotels in Athens Greece
Athens Atrium Hotel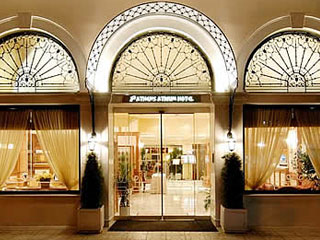 Athens Atrium Hotel & Suites is a modern and recently renovated Superior 4-star hotel located in the center of Athens, the capital of Greece. It is the ideal place for all visitors of Athens to stay, whether they travel for business or holidays. This elegant and functional hotel offers high-standard accommodation and integrated service.
The aim is to satisfy all the needs and the demands of our corporate clients and travellers by offering ideal hospitality.
The luxurious shared areas of the Athens Atrium Hotel & Suites offer to all guests moments of relaxation and entertainment. The rooms and the shared areas of our Hotel are noted for their comfort and their distinctive luxury. The decoration of all areas combines classical and modern elements and will certainly impress you!
Hotel's Facilities
Room Facilities
Air Condition
Balcony
Bathroom
Bathroom Amenities
Central Heating
Coffee Machine
Direct Dial Phone
Double Windows
Hairdryer
High Speed Internet Access
Mini Bar
Safe Box
Smoke Detectors
On Site Facilities
Ballroom
Bar
Conference Rooms
Currency Exchange
Luggage Hold
Parking
Restaurant
Room Service
Rooms for Disabled
TV Room
Wake Up Call
Other Amenities
Bus Stop
Metro Station
Restaurant
Sightseeing
Tram Stop
Facilities Description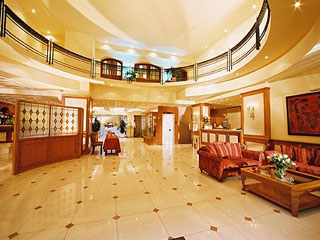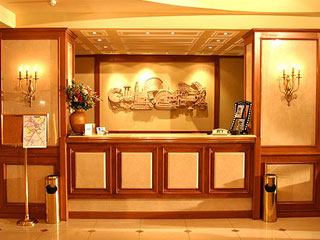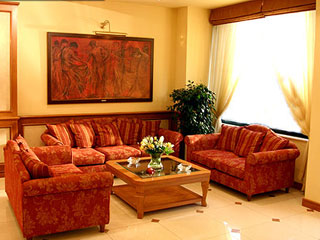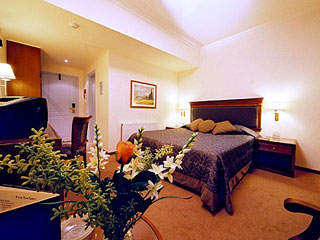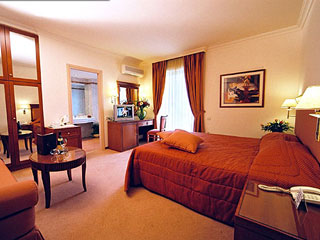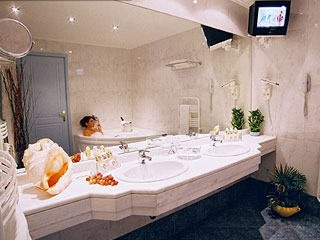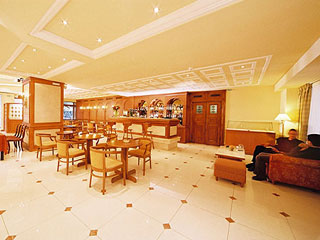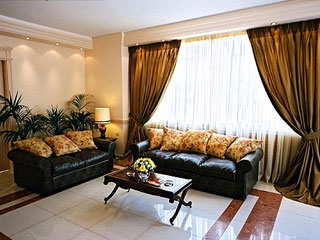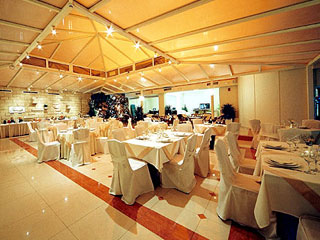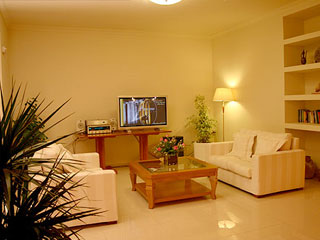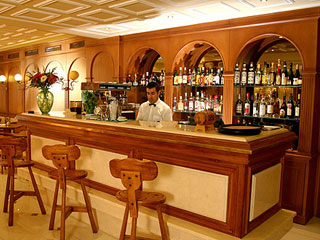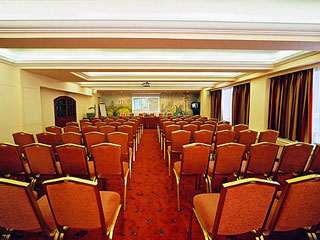 Athens Atrium Hotel & Suites is located in the center of Athens, at 21, Okeanidon Street, in a friendly and quiet surrounding environment just outside the downtown alternate circulation zone. The hotel is close to Sygrou Avenue and the historic Agios Sostis Church, just two kilometres from the center of the city. At a close proximity, about 300 meters, there are bus stops, the Metro-Underground station (Syngrou - Fix Station) as well as the tram stop.
From the Athens Atrium Hotel & Suites you have easy access to all museums, archeological sites of Athens and all the areas of touristic interest.
Athens Atrium Hotel & Suites is famous for its "affordable luxury". The decoration of all the areas has been implemented by experienced professionals inspired by the needs and the demands of all our visitors. Thus the result satisfies all tastes and is highly aesthetically appealing.
Our 56 Guest Rooms of Athens Atrium hotel are built and designed in such a way so as to offer all amenities to our guests, to help them unwind and relax from the tensions of the day.
The tender and warm colors and the brand-name furniture, harmoniously combining the classical with the modern, create a beautiful and cosy atmosphere.

Atrium Junior Jacuzzi Suites are distinct for their warm colors and appealing furniture. The rooms are spacious, 42 sqm, and may provide accommodation to as many as four persons.
They have a big bedroom with a king size bed, spacious living room with a convertible designer couch, 32' LCD TV and desk. A marble bathroom with Jacuzzi, Hydro massage shower and a spectacular TV, benefit the rest of the immaculate accommodation.

Atrium Executive Jacuzzi Rooms are spacious, 26sqm, with brand-name furniture and appealing decoration. They can provide accommodation up to three persons. They consist of a comfortable bedroom with LCD TV, a living room and a convertible couch. The marble bathrooms are equally comfortable and they have Jacuzzi.
The special features of the Atrium Superior Rooms are warm colors, high quality furnishing and carefully selected fabrics.They have a comfortable bedroom, marble bathrooms with hydro massage shower and balcony. With an average of 20 m2 the Regular room can accommodate 2 guests and a child with an extra bed.

In Athens Atrium Hotel & Suites we organise weddings, receptions and honeymoons from the most lavish affair to a private intimate occasion, always offering personal service and attention to detail in order to ensure a successful evening. We gladly offer suggestions for alternative solutions to make an even greater impression to your guests on any of your social occasions.
Athens Atrium hotel Pictures