Hotels in Athens Greece
Alexandros Hotel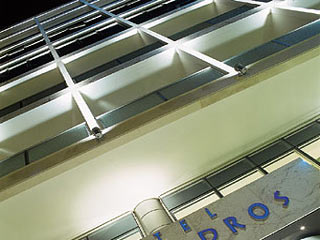 Alexandros Hotel is the place where you will hear your name rather than your room number. In a matter of seconds, find total quiet and calm having left the noise of the city behind you. Alexandros Hotel was recently renovated, with all the transportation facilities at its quiet street corner, by the Concert Hall, on walking distance to the green woods of the Lycabetus Hill.
Hotel's Facilities
Room Facilities
Air Condition
Direct Dial Phone
Hairdryer
Music
Pay TV
Safe Box
Satellite & Cable TV
On Site Facilities
Air Condition
Baby Sitting On Request
Bar
Conference Rooms
Laundry & Valet service
Restaurant
Room Service
Other Amenities
Herodio Theatre
Night Life
Shops
Sightseeing
Facilities Description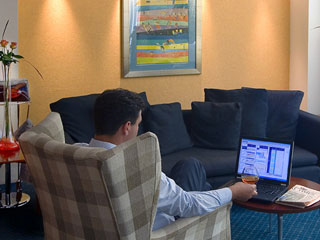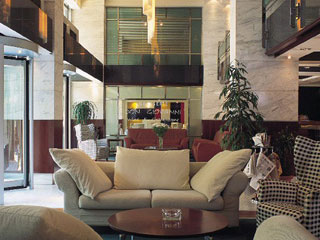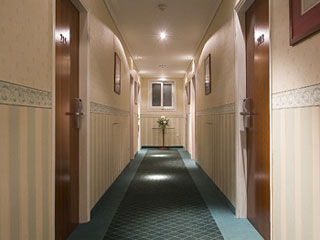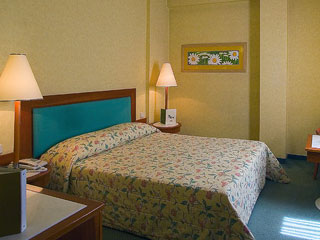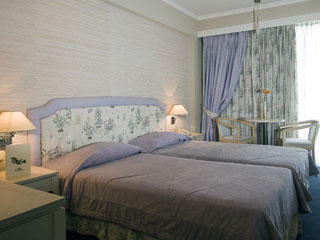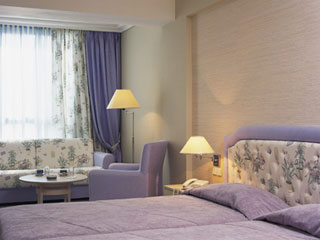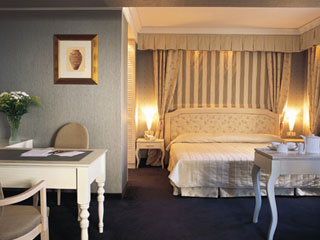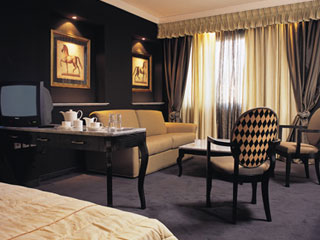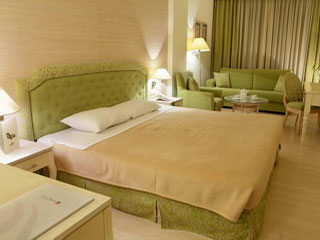 The soft colors used in the rooms of Alexandros Athens Hotel make guests feel at ease and relaxed. Cherry wood doors with safety locks, tapestry on the walls with harmonious earth colors which combine with the first class velvet carpet.
Dominative in the Junior suites are the white marble and the wood, with shades of soft colors on the cushions of the beds, on the velvet carpets and the decor. So the first impression of the client is complete harmony and peace. Rooms have two single beds or one double, boudoir, one leather covered desk and one living room with two, one-seater, couches and one, two-seater, couch for small gatherings. The rest of the facilities remain the same as in the simple rooms of Alexandros Hotel. Senior Suites, or alternatively, Medal Suites, address to clients with high demands, who desire the concurrence of comfort and luxury.
The names of the suites of Alexandros Hotel (Golden-Silver-Bronze) are inspired from the Olympic Games and they indicate the differentiation from the other rooms. They have bathrooms with closed showers and Jacuzzi bathrooms. They dispose bathrobes, slippers, and two lavatories. There is also separate wardrobe and a king size bed. The television set is 28 inches and the telephone set in the bedroom is wireless. The quality of the materials and the beautiful decoration are so palmary that will make your stay completely unforgettable.
Decoration of high aesthetics in the Don Giovani Restaurant of Alexandros Hotel where the marble surfaces unite in a unique way with the color synthesis. Friendly atmosphere and perfect service from the staff that creates the sentiment of the guest in a very cozy environment. Luxuriant dishes from the international and Greek cuisine satisfy even the most demanding client and in the buttery of the restaurant one can find special domestic wines, ideal accompaniment to a special lunch or dinner or even for your professional needs.
Alexandros hotel Pictures