Greece and especially Athens is famous for its nightlife and there is a reason to that! This reason is called bouzoukia and you will only have the chance to enjoy it here since it is a unique Greek custom. There, you will have the opportunity to watch famous Greek singers (Anna Vissi, Despina Vandi, Antonis Remos etc.) performing live accompanied by choreographies of beautiful dancers and also throw carnations at the artists, drink and dance on the tables till dawn along with a crowd of people having the time of their lives as well.
Singers and programs of nightclubs like bouzoukia are not standard, they change every six months or so. Here you will see details about some of the best bouzoukia of Athens for 2008 and 2009 along with addresses and phone numbers for reservations. Give your self a treat by having a first hand experience at Greek bouzoukia and gain moments to share with your friends for a lifetime!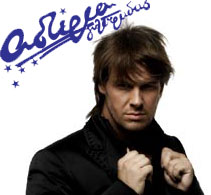 Asteria
The famous bouzoukia Asteria with the big dance floor opened its gates once again and welcomes you all. Enjoy the great Panos Kiamos and the impressive Amaryllis singing their new songs! The king sized dance floor awaits you to dance and be photographed with the singers and of course you are free to form... flower mountains! The night begins with the support singers doing solos, duets and group shows. Later on the amazing Amaryllis makes her entrance and puts a spell on the crowds. Last but not least, Panos Kiamos goes on stage and the guests start shouting his name and singing along his latest hit. The dance floor fills with people, the tables too have dancers on them and the flowers fall like rain!
2, Gr. Lampraki, Glyfada
Tel. No.: 2108944558, 2108946898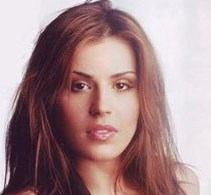 Romeo
Club and bouzoukia all combined, with a cheerful program by Dionisis Makris, Paola, Christos Kiprianidis and Christina Koletsa it is only given that you will have a great time!
1, Ellinikou str., Glyfada
Tel. No.: 2108945345, 2108941893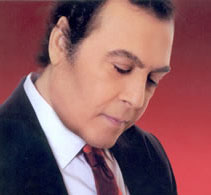 Opera
A classic place for enjoying Greek bouzouki with the famous Tolis Voskopoulos and Lefteris Pantazis. Here, you can throw as many flowers as you want and become part of this Greek tradition which surprises foreigners! Lefteris Pantazis and Tolis Voskopoulos are known as the "kings" of Athens' nightlife!
30, Iera Odos str.
Tel. No.: 2103460377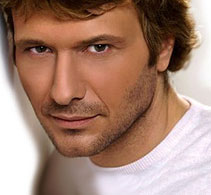 Rex
The most polite singer of Athens, Giannis Ploutarchos, also known as "the best kid on the block" in a historical place, Rex, which used to be a theatre.
48, Panepistimiou str.
Tel. No.: 2103814591, 2103825842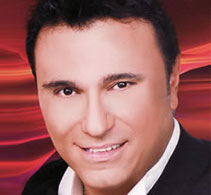 Notes
Greek fun all night with Alekos Zazopoulos and Elena Grekou singing Greek tunes. Dancing tsifteteli on the table is a must...
41, Iera Odos str.
Tel. No.: 2103463080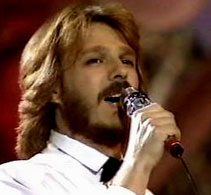 Gallery Club
For lighter repertoires for the non-fans of bouzoukia this is the perfect dancing club. Takis Biniaris plays the piano and sings Greek and foreign songs.
17, Amerikis str.
Tel. No.: 2103623910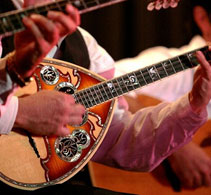 Elafokinigos
Listen to famous rembetika and traditional island songs. Great music if you are looking for some fun! Don't forget to try the cuisine with emphasis to game.
5, Per. Stavrou str. & Kifisias Ave.
Tel. No.: 2106926049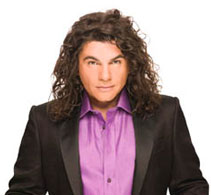 Posidonio
One of the most popular Greek singers, Nikos Kourkoulis, can be found at the old time classic Posidonio for some original fun at the bouzoukia. He is accompanied by several young singers in a program that will make you dance till dawn. The young singers definitely give it all for their guests.
The stage of Posidonio is big enough and the orchestra is excellent while the decor is quite modern.
When the time comes for the big star to get on stage, Nikos Kourkoulis, the crowds go crazy and start screaming! They are all standing up throwing carnations as it is the trend, singing loudly, dancing... on the dance floor, the tables... everywhere! Don't miss the opportunity to go to Posidonio, this an experience of a lifetime!
18, Posidonos Av.
Tel. No.: 210 8941035, 8941033, 8981880, 8949800, 8948333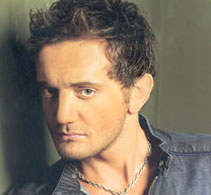 Frangelico
Young singers for a cheerful young crowd! Christos Menidiatis, Andreas Stamos, Eleana Papaioannou and Giorgos Verros.
35, Posidonos Av.
Tel. No.: 2109843630, 2109843250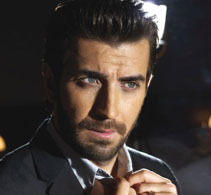 Thea
Thanos Petrelis, Giorgos Tsalikis, Nikos Oikonomopoulos... Three well known singers in a well known night club! Enjoy the bouzouki, throw flowers, dance and have great fun!
The hottest place to be during this winter! A modern club with multi-colored outfits for the ballet and colorful music.
The program starts with the support singers and continues with Vanessa Adamopoulou who creates a sexy, dance atmosphere. The night goes on with Nikos Oikonomopoulos, the promising young man who sings his hits and then it's time for Thanos Petrelis who gives the crowds a good reason to start dancing to "tsifteteli" and lastly Giorgos Tsalikis comes to share his incredible energy with the guests.
3, Posidonos Av.
Tel. No.: 2109813950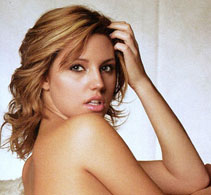 Paralia Live
Cozy and hot place with singers such as Harry Akritidis, Sasha Basta, Kostas Apergis, Sissy Saka, Alexis Niros entertaining you till the sun comes out.
64, Posidonos str.
Tel. No.: 2109817980, 2109811105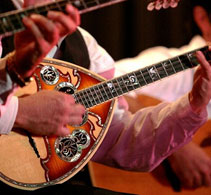 Kivotos
Kivotos is the place to be if you're looking for great music and lots of fun. "Rebeloi" with George Stavroulias and Takia Pantelopoulou will be there to entertain you.
11, Agiou Ioannou sq.
Tel. No.: 2109023488, 2109027454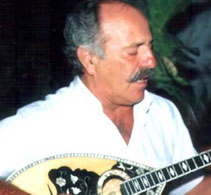 Taximi
A great place in a great area. Enjoy the old Athenian songs, laika and rembetika songs with Manolis Dimitrianakis, Anthoula Michou, Al. Mavros, Th. Athanasiou, M. Dimas and K. Stavropoulos.
Harilaou Trikoupi & 29 G, Isavron str.
Tel. No.: 2103639919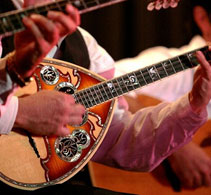 Tzivaeri
The place holds true to the old traditions and the old authentic playing of the rembetika, the old forbidden Athenian songs. Babis Goles, Makis Stamoulis, Eleni Lazarou, Vasilis Skoutas, Dimitris Mitarakis and Vasilis Gianisis will surely entertain you.
131, Formionos str.
Tel. No.: 2107601732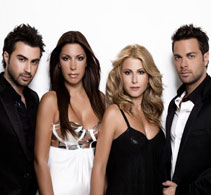 Skyladiko VIP
The word skyladiko means dog house in Greek! It's an expression Greeks use for such night clubs! So... go to Skyladiko VIP, dance, sing along and throw flowers at the singers: Christos Danaos, Ilias Vrettos, Elena Tzavara and Elena Marra.
338, Sygrou str.
Tel. No.: 2109519219, 2109570400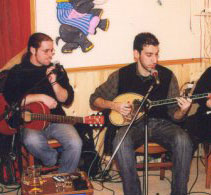 Anifori
Enjoy Greek food and good barreled wine with the company of Efi Rapti, George Zorbas, Theodosis Nikoletopoulos, Dimitris Mentis, Thanasis Belas and Andreas Giziotis.
The building was built 105 years ago and there lies the passage to old Athens or better yet... to old Piraeus! Simple space, black & white pictures on the walls and the heavy, nostalgic voices of the company.
Best day to visit Anifori is on Friday nights. Taste the red wine and listen to rare songs.
47, Vas. Georgiou str., Pasalimani
Tel. No.: 2104115819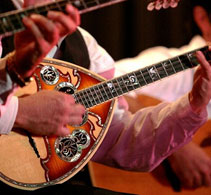 Rebet Asker
Rembetika songs and traditional music by a four-member band with M. Pappo, G. Lefaki and Anatoli. Don't forget to try the traditional "mezedes".
24, Loudovikou str.
Tel. No.: 2104178920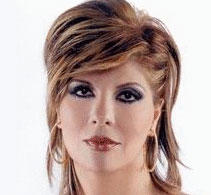 Can Can
The famous Katerina Stanisi accompanied by Harry Kostopoulos, Stathis Xenos and Giannis Kritikos. Enjoy loud bouzouki music and have fun until daylight!
It's a fact! Katerina Stanisi has returned with her well known repertoire (songs of parallel relationships and cheating!). Can Can is a famous dance floor "club" which reminds us of the good old days when the singers had something to say.
Stathis Xenos, who accompanies Katerina Stanisi, has started to become famous over the years and thus his audience follows him everywhere he goes.
Lastly, the appearance of Giannis Kritikos is what every bouzouki-lover has been waiting for! He starts singing the famous "Find me a woman with feelings" and everybody starts dancing on the tables!
62, Petrou Ralli str. & Kifisou Av.
Tel. No.: 2105612321