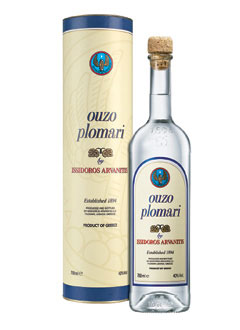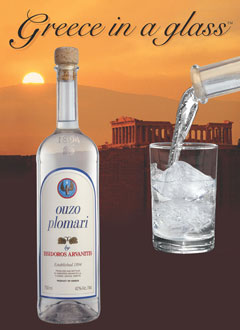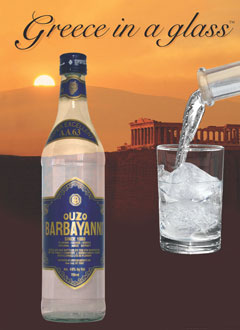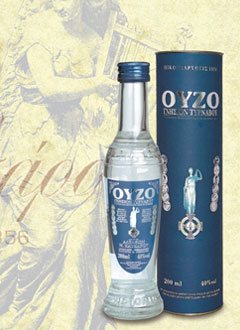 The consumption of ouzo is a whole ritual for Greeks who love to nibble at tastes (mezedes) when hitting too many glasses of this excellent yet devilish drink. Excellent in taste, but devilish because you get drunk without having the time to realize it! So be careful while drinking ouzo... The joints offering ouzo are usually cheap and simple. Here is a tip: lately there has been a new trend that favors other spirits like tsipouro, raki over sweet ouzo, you should try them though only if your stomach is in good condition.
To Ouzeri
Friendly family-run ouzeri serving traditional Greek mezedes accompanied by either home-produced wine or potent ouzo. Everything is prepared with olive oil produced in Kalamata: tiropitakia (bite-size cheese pies) piperies tiganites (fried green peppers), kalamarakia tiganita (fried squid) and keftedes (meat balls with parsley). Occasional live music turns this place into a big party. Jenny, the owner, has been referred to as "a female Zorbas". CXSL
4 Malakasi St (off Aharnon), opposite Agios Elefterios Church, tel 210 2281.520
Scholarchio
Down-to-earth ouzeri serving a choice of 18 plates including classics such as dolmades, mousaka and fried squid. Popular with foreign travelers on a budget, but also with students. A beautiful Terrace with green awnings and a treacherous spiral staircase leading to an upper level is waiting for you at Scholarchio! CSXL
14 Tripodon St, tel. 210 3247.606
Tzitzikas & Mermigas
The owners' father used to run a traditional grocery shop so everything here tends to remind you of old Athens. As you sit at the table, they treat you tsipouro and the olive oils and from then on it's up to you to choose from the tasty home-made mezedes.
Ag Georgiou & 26 Aishilou St, Halandri, tel. 210 6810.529 / 4 Papadiamandi Sq, Ano Patissia tel. 210 2232.376
Therapeftirio
On the foot of Filopappou Hill, fish mezedes and casserole-cooked delicacies. They specialize in shrimp saganaki and taramosalata.
Kallosthenous & 41 Kythantineon St, Petralona
Naxos
Maybe the oldest in the area. The chairs are plastic, but the octopus and squid are grilled on real fire. Don't miss the gavros marinatos (marinates anxhovies) and the cheeses that arriver here straight from the island of Naxos. Never mind the rude waiter. CXSL
Next to Hristou Hristokopidi Church, Psirri
Ivi
A really cozy shop where everything from the decor are for sale.Besides the excellent atmosphere, with traditional music, and the finest food, you'll see many many youngsters passing by. C
Ivis & N. Apostolou St, Psirri
Astari
Stop by to have an "ouzaki", like Greeks say. Drink your ouzo and just nibble, it's not like they want to serve you a full meal. C
Germanikou & Marathonos st, Metaxourgio
Trikyklo
Dishes from Crete and Constantinople that are actually cheaper than the spirits. Occasional musicians and photography exhibitions. C
End of Geometrou St, Neos Kosmos
Mitsos
Classic ouzeri distinguished by the fact that the most clients here drink whisky and talk about the future of the Greek Communist Party. CL
Halandri Sq.
Kapetan Mihalis
The Cretan owners serve a wide variety of tasty mezedes like fava, stew and meatballs in a typical ouzeri environment. Closes at around 8:00 pm. CL
4 Feidiou St (between H.Trikoupi & Z.Pigi St)
Legend
C: under 15 €
X: late night (after 1 am)
S: open on Sunday lunch
L: open for lunch