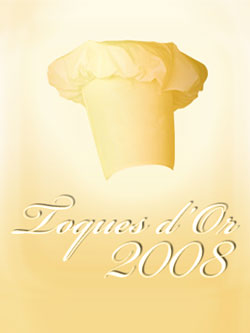 The best Greek restaurants of 2008
It has been established the last few years for the best restaurants of Greece to be awarded a "Toque d' Or" as it is called in French, or a golden chef's cap. The Toques d' Or of 2008 have been announced in a brilliant party given in Zappeion in the center of Athens in April and there were 27 lucky winners who received this golden cap and a few more who received special awards.
The points that a chef's "creations" need to acquire in order to win the golden cap are the following:

14,5/20, 15/20, 15,5/20, 16/20



16,5/20, 17/20, 17,5/20, 18/20




18,5/20, 19/20, 19,5/20, 20/20
Whether a restaurant has received one, two or more caps one thing is for sure... the food offered there can only be mouth-watering! Visit as many of these Greek restaurants as possible and find out on your own how some of the best chefs of the world cook. Bon appetit!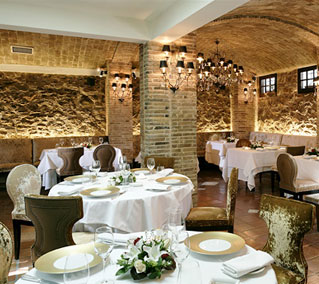 Spondi
17,5/20


French Cuisine
Owner: Apostolos Trastelis
Executive chef: Arnaud Bignon
Consultant chef: Eric Frechon
It is not the first time that the specific restaurant has won a toque d' or but finally this year the owner, Apostolos Trastelis, has managed to be awarded a second Michelin star. This systematic, constant and tiring effort to reach the top is indeed remarkable with Evripides Apostolides to coordinate everything. Apart from its cuisine, Spondi takes care of other aspects as well and the fact that this year it won the wine list award proves this while the competent staff and the excellent service may make it formal enough but glamorous and qualitative as well. The desserts offered by the restaurant are on their own a reason to visit. Try the hot souffle, the gianduja lollipop and green apples smelling like cress and ice-creams with tonka herbs which are only a few of the temptations offered in the restaurant. From this year's cuisine highlights you will like the juicy deer fillet with the pepper crust, polenta with dates and caramelized lemon, jelly from red wine and hibiscus, Chinese cabbage pack choi with licorice and sour sauce.
5, Pyrronos street, Pagrati, Athens
Tel. No.: 210 7520658, 210 7564021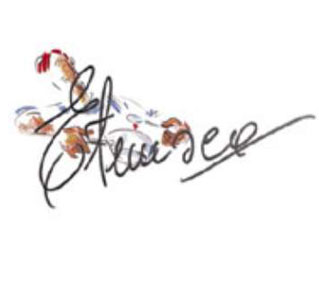 Etrusco (Corfu)
17/20


Creative Cuisine
Chef-Owner: Ektoras Botrini
Etrusco is now at its best. New equipment, excellent service and most of all Botrini, the most creative mind in the field of Greek gastronomy right now. His award as the best Greek chef for 2008 from the Toques D' Or confirms the ascending course of Etrusco. Some of the chefs best dishes include roasted sardines with lavender and shrimps.
Kato Korakiana, Corfu
Tel. No.: 26610 93342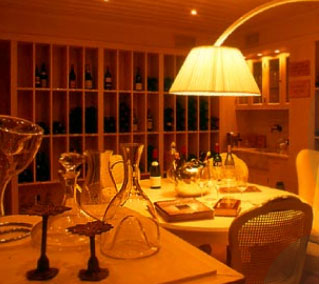 Matsuhisa (Mykonos)
16,5/20


Japanese Cuisine
Owners: Nikolas and Tasos Ioannidis
Executive chef: Nobuyuki Matsuhisa
chef: Shane McNeil
The cooperation between Nobu Matsuhisa, Ioannidis brothers and Belvedere Hotel in Mykonos seems to be very successful. Matsuhisa Mykonos, renovated and more elegant than ever can be included in the top Nobu of the planet. Its cuisine is characterized by elegance, impressive harmony and high-level technique. The ultimate signature dish is always the black cod fish with sweet miso sauce and the incredible mustard sauce salmon that was added to the menu last year, while the rock shrimp tempura, all the deliciously marinated fish and sushi complete the tasty picture. Apart from last year's renovation we also have to notice the impressive development of desserts thanks to the Italian confectioner and the splendid cocktails of the famous Dale de Groff. The impeccable service, the rich wine list, the cosmopolitan atmosphere and the magical view of Mykonos town complete the experience.
Belvedere Hotel, Mykonos town
Tel. No.: 22890 25122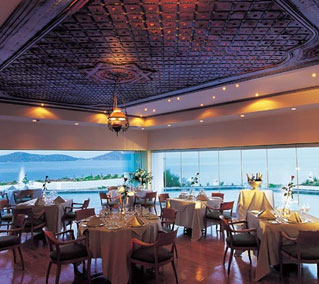 Calypso (Crete)
16/20

Modern Cuisine
Owner: Spyros Kokotos
Consultant chef: Jacques Le Divellec
chef: Jean Charles Metayer
The restaurant of Elounda Peninsula Hotel is one of the most gastronomic locations in Greece. The contemporary creative cuisine of the sea, as the dean of French fish cuisine, Jacques Le Divellec, has taught us, combines refined exoticism with characteristic local notes developing through time with the help of the chef Jean Charles Metayer. Dishes such as the lobster risotto with snails, parsley juice and truffle or the labrus with eschalot mouse characterize a fine cuisine, harmoniously blending with the spot's aesthetics and the general philosophy of the resort.
Elounda Peninsula All Suite Hotel, Elounda, Crete
Tel. No.: 28410 68250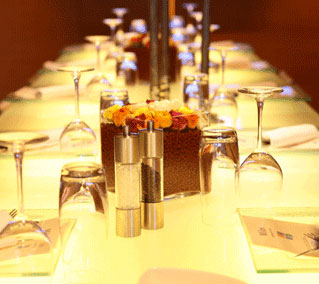 Hytra
16/20

Greek Cuisine
Owner: Apostolos Trastelis, Nikos Skrebos, Athanasios Koutsianas
chef: Stefanos Kolymadis
This year Hytra makes the most impressive jump for an Athenian restaurant. The reason is the apprenticeship of Stefanos Kolymadis by the great Basque chef Martin Berasategui (3 Michelin stars). It is felt in the atmosphere that this cuisine is now different with the advanced technique, creativity and finesse. This is more than obvious in the gastronomic seven-course menu. Top dishes are the red mullet with cauliflower puree, black "shells" and cucumber sauce, the oyster served with vegetable jelly and finocchio-lemongrass sauce, the squid soup with liquid ravioli and the liquid yoghurt candy with orange jam, passion fruit and mango with pergamonto mousse.
7, Navarchou Apostoli street, Psyrri, Athens
Tel. No.: 210 3316767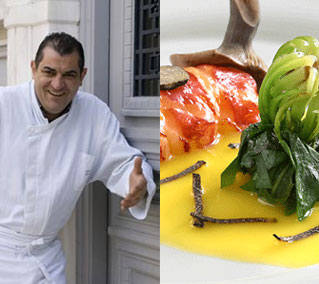 Pil Poul et Jerome Serres
16/20

French Cuisine
Owner: Markos Chatzikyriakakis
chef: Jerome Serres
With one Michelin star received for a second year Jerome proves that he can balance rustic and fine at the same time, signing excellent French cuisine dishes with a special style. Specialties such as foua gras in orange-flavoured cabbage along with creme brulee foua gras, potato mousseline with truffle, egg yolk and mushroom juice will impress you. Along with the Mediterranean masterpieces try the delicious desserts.
51, Apostolu Pavlou and Poulopoulou street, Thission, Athens
Tel. No.: 2103423665, 2103450803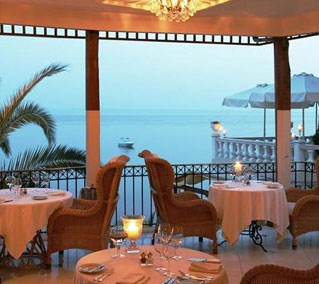 Squirrel (Chalkidiki)
16/20

Creative Cuisine
Owner: Family Riefenstahl
chef: Erve Pronzato
Below the pine trees of Nikiti in one of the most romantic settings in Greece, Erve Pronzato is at the peak of his career. Playing with a wonderful, light menu including 16 dishes, he concentrates the modern Mediterranean spirit (fabulous tomato consomme with Spanish prosciutto and potato gnocchi), he gives new meaning to French cuisine (squab, figs, foua gras), he surprises with the "rose water explosion with szechuan button" turning taste into an artistic happening and changes the standards with desserts including ingredients like tomato and parsley.
Danai Beach Resort, Nikiti Chalkidiki
Tel. No.: 23750 22310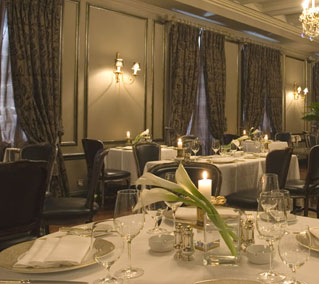 Vardis
16/20

French Cuisine
Owner: Harry Vardis
chef: Alexandre Trancher
The luxurious restaurant of Pentelikon hotel has every reason to celebrate since it is back on the higher levels of the toques d' or, winning a Michelin star again. In its cuisine the modern and classic blend together along with the established French spirit. The excellent technique and the constant refinement are underline by the talent of the French chef Alexandre Trancher. Apart from the "quiet" dishes Trancher proposes different tastes which deviate from the French traditions.
Pentelikon Hotel, 66 Diligianni street, Kefalari, Athens
Tel. No.: 210 6230650-6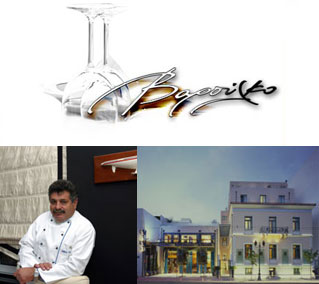 Varoulko
15,5/20

Greek Cuisine
Chef-Owner: Lefteris Lazarou
The stability of Varoulko is impressive while its development is continuing with enthusiasm. It's 15th award of the toques d' or and the Michelin star confirm that while Lazarou keeps finding new specialities. This year he impressed everybody with his innovative fish dish and the contrasting squids with the rustic sauce from Limnos kalathaki cheese with Greek herbs and the duck meatballs.
80, Piraios street, Athens
Tel. No.: 210 5228400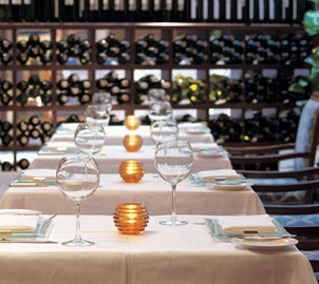 Alfredo's (Thessaloniki)
15/20

French Cuisine
Owner: Thessaloniki Regency Casino S. A.
Executive chef: Michel Jost
Michel Jost is one of the chefs who has given his gastronomic stigma a long time ago. French cuisine with Mediterranean elements in contrasts that attract the attention: fresh veal with vegetables, pecorino leaves and fresh herbs, fish medallions, crunchy potatoes with lemon sauce and champagne sabayon, roast chicken with foua gras, black truffle, nuts and chocolate sauce, all that served in a luxurious restaurant with excellent art de la table and service.
Hyatt Regency Hotel,
12th km National Road Thessaloniki-Airport
Tel. No.: 2310 491234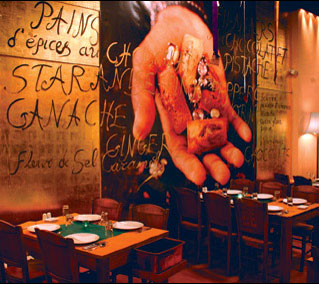 Apla
15/20

Mediterranean Cuisine
Owners: C. Karamolegos, N. Kounadi, D. Litinas, G. Papaioannou
chef: Chrysanthos Karamolegos
Mixing perfumes offered by Mediterranean countries and playing with textures and ingredients, Chrysanthos Karamolegos unveils his multi-sided creativity offering a flexible cuisine with a seducing simplicity and gastronomic imaginativeness. The taste crescendo comes along with the chocolate charlotte with cocoa biscuits, nuts, strawberry sauce and ginger.
135 Charilaou Trikoupi street and Ekalis, N. Erythraia, Athens
Tel. No.: 210 6203102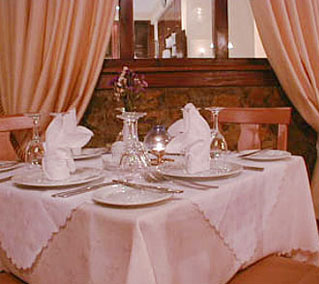 Dionysos (Crete)
15/20

Mediterranean Cuisine
Owner: Kostas Mantonanakis
chef: Arnaud Mouchon
The combination of local products with the cosmopolitan taste approach of the French chef Arnaud Mouchon gives the gourmet restaurant of Elounda Beach a special character. Very good technique and fineness that blend with rustic touches unveil in dishes such as the excellent cauliflower soup with parmesan cheese, the salmon role with herbs and garlic in a crunchy polenta with carrots glace, well-cooked chicken with truffle and white sausage. The image is completed by the excellent service and the fine wine list of the hotel.
Elounda Beach Hotel, Elounda, Crete
Tel. No.: 28410 63000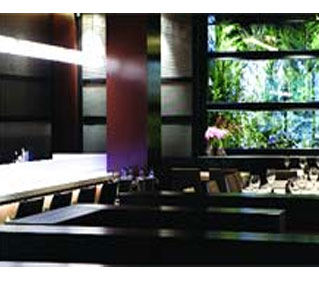 Kiku
15/20

Japanese Cuisine
Owners: Leonidas Goulandris, Chrysa Daflou, Vlado Toubin
chef: Tanaka Minorou
We couldn't be more pleased with the stability of the successful course of the specific restaurant since with its wine list and special sake offers a complete gastronomic proposition. It sushi is excellent along with the delicately creamy chawanmushi, the chicken sausage tori tsucane and the yellow pumpkin kabocha nofukumeni. Kiku is a real oasis in Athens with its new, modern but warm face given to it two years ago by the architect Tasos Zeppos.
12 Dimokritou street, Kolonaki, Athens
Tel. No.: 210 3647033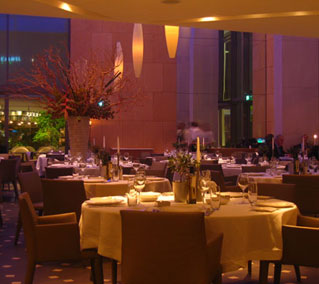 Milos Estiatorio
15/20

Greek cuisine
Chef - Owner: Costas Spiliadis
Spiliadis does not fool around when in search for new Greek tastes. Last year we enjoyed the lightly smoked salmon from Komotini while this year he amazed us with a buffalo kavourma. And while the best fish in the Greek market are most intriguing, the wonderful Swedish and American meat served are of unique taste. The most famous Greek restaurant on this planet is a valuable library of emblematic material and tastes from all over Greece.
Hilton Hotel, 46, Vasilissis Sofias str., Athens
Tel. No.: 210 7244400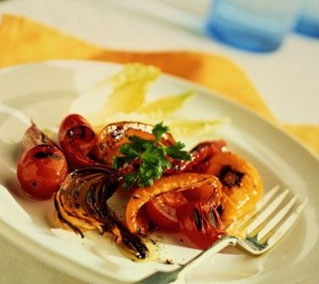 Domata (Chalkidiki)
15/20

Greek cuisine
Owners: Chr. Karamolegos, G. Papaioannou
Chef: Chrysanthos Karamolegos
With a unique expressionist's style, Chrysanthos shows an endless creativity amazing us with his creations. Mussels, limpets, fennel and echinus pesto with olive and lemon sauce, electrify the senses. The barley in tomato water and the octopus with the "burnt tomato" are wonders of sophisticated simplicity. Zarzuela, where the royal crab thrives in a tomato juice which is accompanied by bread and anchoiade with anchovies, dry figs and almonds goes perfect with ouzo or arack. And of course, try the sexy black chocolate croquettes!
Sani Resort Complex, Sani, Chalchidiki
Tel. No.: 23740 99465
<<48>> The Restaurant
15/20

Greek cuisine
Owners: Christophoros Peskias, Giannis Kaimenakis
Chef: Christophoros Peskias
A "live" restaurant that constantly evolves by adopting the most conceptual proposal in the Greek cuisine. Peskias studies the basic ideas of Greek cooking, understands the essence and takes them to "heaven". This year we adored the wonderful lamp, cooked for plenty of hours with its honey and the potatoes, the wonderful, for its taste and texture, Iberian grice followed by a red wine syrup, the tender girolle mushrooms and the excellent Japanese dishes that were turned into Greek ones!
Armatolon str. and 48, Klefton str., Ambelokipi, Athens
Tel. No.: 210 6411082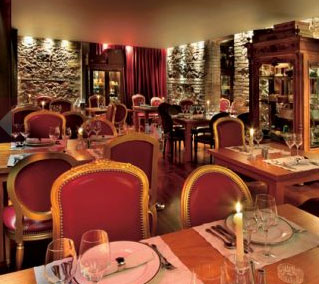 Baraonda
14,5/20

Modern cuisine
Owner: Vlassis Stathokostopoulos
Chef: Michael Dounetas
The talented Michael Dounetas, in a magical way only he knows, designs a menu that walks through gourmet and public cuisine, offering Mediterranean tastes with French and Italian influences and a French way of serving the dishes. "My definition of gourmet kitchen is when trying the first bite you avidly have to try one more bite", says the chef. And this explains it all. Simple impressions through weird techniques don't have a place here. The only thing that matters here is taste. Amazing foua gras terina with trifle, accompanied by roe and Hawaiian black pepper.
43, Tsocha str., Ambelokipi, Athens
Tel. No.: 210 6444308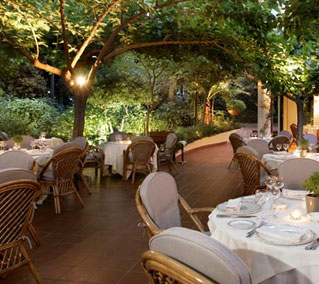 Boschetto
14,5/20

Italian - French cuisine
Owners: S. Kokotou family
Chef: Jean-Charles Metayer
Boschetto goes through a new phase since the man in charge now is Jean-Charles Metayer who is also the chef to "Calypso", sister restaurant hosted in "Elounda Peninsula" Hotel. Metayer has already made a statement with delicious grilled sea food with morilles mushroom sauce and celery creme Brule. Modern mullet lasagna with trifle sauce, electrified red rice with gold leaves, great lamp with honey, orange and olives.
Evaggelismos Park, Hilton, Athens
Tel. No.: 210 7210893, 210 7227324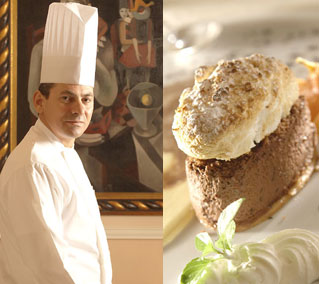 Edodi
14,5/20

Creative cuisine
Owners: Michael and George Litrivis
Chef: Michael Litrivis
Yes, Edodi is a gastronomy theatre with its nature morte live presentation of the dishes with their ingredients, and we like it! The baroque style mentored by Claus Fogierbach seals Michael Litrivi's cuisine. Distinguished dishes the fish with orange and saffron, the little rooster with crabs and bisk sauce, the rabbit with sweet pumpkin pie and apples or the lobster with spinach and parmesan. And of course, the wonderful desert collection: marinated red fruit, cockle and sage or mountain tea and pears with frosting and chocolate.
80, Veikou str., Koukaki, Athens
Tel. No.: 210 9213013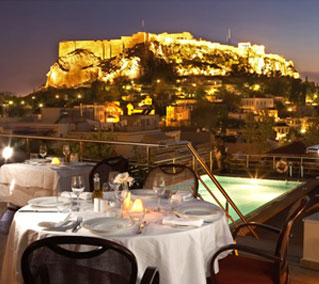 Electra Restaurant
14,5/20

Greek cuisine
Owner: Electra S.A.
Consultant: Apostolos Trastelis
Chef: George Venieris
Finally, a restaurant that stands on the shadows of the Aropolis and farely represents Greek cuisine! At Electra's roof garden George Venieris designs a menu based on classic Greek recipes while also using techniques that add more style. The "minute" mousaka with lamp is an excellent dish, a version of the traditional dish that will blow your mind. Very good frumenty with spearfish, oregano and olive but also the juicy labrus that's accompanied by barley and roe.
Electra Palace Hotel, 18-20, Nikodimou str., Plaka, Athens
Tel. No.: 210 3370000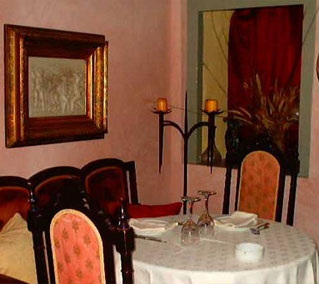 Koukoumavlos (Santorini)
14,5/20

Creative cuisine
Chef - Owner: Nikos Pouliasis
This very personal and fantasy cuisine makes Koukoumavlos reason for visiting Santorini. Chef Pouliasis comes out when you least expect him offering a delicious plate of beef chicks in a yogurt-cucumber sauce and a sweet - hot tsatnei from pricklies. The tuna tartar comes in with a sauce from white Martini and lime with velvet white bean-soup. The rice is cooked with mango and lavender and is garnished with crunchy jamon and old visanto. The white chocolate crabs with lime and ginger, the roasted aubergine tiramisu and the ice cream made out of goat milk and red wine vinegar syrup combined with hot boukovo is a fetish!
Fira, Santorini
Tel. No.: 22860 23807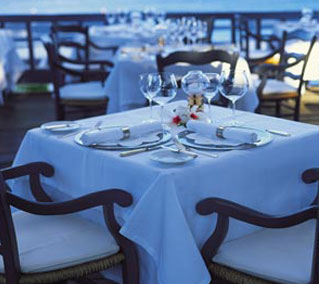 La Bouillabaisse (Crete)
14,5/20

Creative cuisine
Owner: Gina Mamidaki
Executive chef: Michael Zerht
Chef: Kiriakos Milonas
In one of the most beautiful locations, on a wooden deck hanging over the sea, Bouillabaisse stands as a classic value. Excellent service, stability in the kitchen and classic notes on a menu that refers to fish often enough. The chef uses local products for his creations and flirts with the Mediterranean cuisine, by enriching it with oriental elements. What stands out is the duet between the sasimi tuna with an avocado - papaya sauce with wasabi ice-cream, of course without forgetting the lobster carpaccio in strawberry - vanilla sauce or the fried coquille St. Jacques with trifle rice and celeriac mouse.
Minos Beach Hotel, Elounda, Crete
Tel. No.: 28410 22345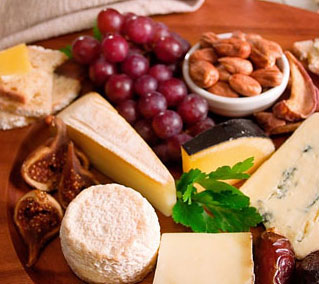 Mavrikos (Rhodes)
14,5/20

Greek Cuisine
Owners: Dimitris & Michalis Mavrikos
Chef: Dimitris Mavrikos
Almost incredible to find a restaurant that takes Greek cuisine and turns it into a creative statement with the help of imagination and ideas at the crowded square of touristy Lindos. The environment is simple, but what makes this restaurant stand out is the hospitality and genious of Dimitris Mavrikos. The dishes are outstanding no matter if they are classic recipes like the rooster cooked in wine or something more creative like the devil fish with an excellent sauce. Not just a choice for you in Rhodes, but a mast!
Central square, Lindos, Rhodes
Tel. No.: 22440 31232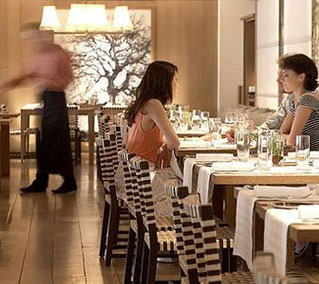 Premiere
14,5/20

French cuisine
Owner: Dakis Ioannou
Executive chef: Sotiris Evagelou
If something characterizes Sotiris Evagelou cuisine, chef at the Premiere at the Intercontinental, that would be stability and consistency towards the style that the restaurant represents. The extremely competent chef has an interesting presence at the gastronomic scene of Athens with Lycabetus hill, the Acropolis and the lightened city designing the perfect background to a cuisine with French references and intense Mediterranean components. What stand out are the squid with the peppers and the ravioli with the quail eggs in sauce made of its own ink.
Intercontinental Hotel, 89-93, Syggrou Av., Athens
Tel. No.: 210 9206000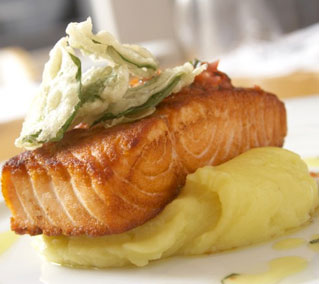 St'Astra
14,5/20

Modern Cuisine
Owners: Deverikou family
chef: Erve Pronzato
During the previous years the restaurant was beating at the gates of the "Toques D' Or" with no luck, but this year, the gourmet restaurant of Park hotel enters the golden list! Erve Pronzato has included several Squirrel dishes and the team in the kitchen manages to get really close to the Chalkidiki high standards. They stand out for their politeness, the asparagus ravioli, truffle, jamon and idiazabal cheese. Super delicate sardine dishes, rice with wild mushrooms, artichoke a la Jerusalem, liquorice and excellent free range labrus with tomato ravioli, confit garlic, curry and fennel.
Park Hotel, 10, Alexandras Av., Pedion tou Areos, Athens
Tel. No.: 210 8894500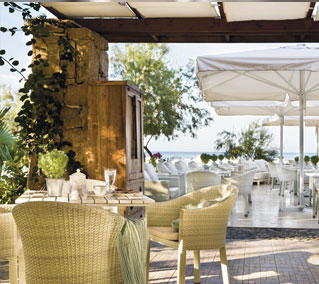 Water Restaurant (Chalkidiki)
14,5/20

French cuisine
Owners: Andreas Andreadis, Fokion Zisiadis
Management: Apostolos Trastelis
Consultant chef: Eric Frechon
Chef: Giannis Parikos
Charming location at the "Sani Resort" marina, light luxury and refined cuisine are the assets of this beautiful restaurant. Frechon's repertoire but in a lighter, summer edition. It unites Mediterranean and exotic tastes under the French cooking techniques. Perfectly cooked lamp with wild cumin, chick peas and apricots with mint combined in a daring Moroccan style. Excellent labrus with spices, wonderful smoked aubergine and olive oil, very original desert with small tomatoes and confit strawberries, pepper gazpacho and icy basil.
Sani Resort Complex, Sani, Chalkidiki
Tel. No.: 23740 99533