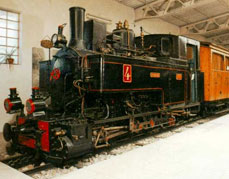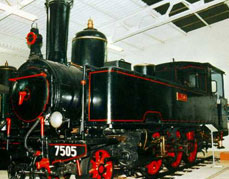 Railway Museum
The First Railway Museum of Greece has been housed in an old depot since 1979.
The well-arranged central room contains some fine examples of the trains that criss-crossed the country during the 18th, 19th and 20th century.
Tiryntha is the oldest surviving locomotive in Greece, while an 1899 steam train that traveled the Diakofto-Kalavryta cog railway is of unique significance. A belle epoque atmosphere is created by the loyal wagon offered by Athens-Piraeus Railways to King George I in 1888. this was built in Piraeus from four different kinds of wood: teak, rosewood, maple and walnut. The most impressive exhibit is the smoking carriage offered by the Empress Eugenie of France to the sultan Abdul-Aziz. It is decorated in arabesque, with a carved roof and wrought iron and comes from a Turkish train confiscated by the Greek army in 1913. The collection is completed by an old wagon from the coastal tram of 1939.
In addition to the large central room of the museum, there are four other small rooms where machinery and information on the history of the railways in Greece and the Balkans are exhibited. There are foot-operated and hand-operated track motorcars, models, photographs, rare documents and tickets, time-tables, old uniforms and instruments.
In the courtyard of the museum, there are also two vehicles from the Piraeus tram and three small mining locomotives, one of which is the Decauville type and was constructed during World War I.
4, Siokou street and 301, Liosion street, Sepolia, Athens
Tel no. 210 5246580