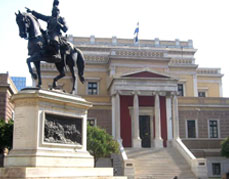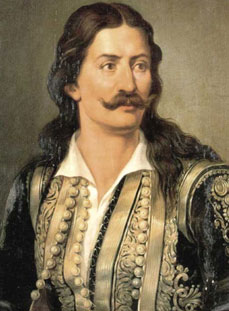 National Historical Museum
If you are interested in the Greek War of Independence and its artifacts, then The National Historical museum is the place you should visit first! Housed in the Old Parliament, building which was founded in 1835 and is an architectural jewel in the centre of Athens, the museum serves the purpose of collecting, saving and presenting relics and documentary evidence relating to modern history.
The permanent exhibition covers a large part of the items amassed and studied by the Historical and Ethnological Society of Greece. Through displays arranged in chronological order, the visitor can trace the historical and cultural course of Greece from the fall of Constantinople in 1453 through to the war between the Greeks and the Italians in 1940.
The museum has a well-stocked shop selling some three hundred different items – especially traditional jewellery and ornaments. Also available are museum publications, jigsaw puzzles on historical themes, and hand-made metal soldiers.
In addition, the museum houses the Historical and Ethnological Society of Greece. Founded in 1882, it owns one of the richest libraries on the study of modern Greece, a wide array of banners, military uniforms, stamps, medals and maps, and one of the most important photography archives in Greece.
Old Parliament Mansion, Stadiou street, Athens
Tel no. 210 3237617
Sunday: Free entrance