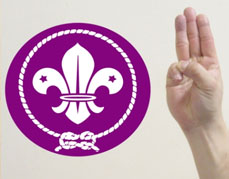 Museum of Greek Scouting
The museum belongs to the Greek Scout Corps, and is housed in the Antonios Benakis Scouting building. It aims to present the principles, methods and history of both international and Greek scouting.
The exhibits of the museum are organized according to theme. The first section concerns the ancient Greek paedagogic principles that inspired the founder of scouting, Lord Baden-Powell, to formulate his theories.
The rest of the museum has been arranged to represent natural landscapes, so as to better present the activities of scouts by age group: wolf-cubs, boy scouts, the community of path-finders and two specialities of sea and air scouts. This area has dummies of scouts, wooden structures, tents, notice boards and many other scouting objects. The penultimate section is dedicated to panhellenic and global meetings.
The last part of the museum has information and documents on the social role of scouting, the prizes awarded to the scouts by the state, and Greek scouts abroad.
1, Ptolemeon street, Pagrati, Athens
Tel no: 210 7251554