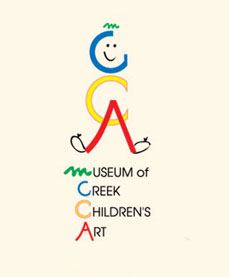 Museum of Greek Children's Art
The restored neoclassical building in Plaka houses paintings and constructions made by children between the ages of 5 and 14 for the Annual Panhellenic Children's Painting Competitions organized by the museum. The exhibits are renewed each year, and many of them are shown in international shows of children's art abroad.
The museum's aim is not only to promote and study the creative work of children, but also to create a site where communication can take place, knowledge can be gained and awareness can be raised on artistic issues.
In order to achieve these objectives, the museum has organizes educational programs on a daily basis since it began operating in 1994, targeting children in kindergarten and primary school. Art courses are also organized, during which children are familiarized with painting materials and techniques they can use to express themselves creatively, as well as creative workshops where children have the opportunity to learn about the life and work of great Greek and foreign artists and make their own paintings inspired by them, often in the presence of Greek painters.
At the same time, educational programs are organized for Christmas and Easter holidays along with seminars on art appreciation and drama for teachers. The museum also lends educational kits to teachers, which include photographs, music, educational booklets, slides and texts to be used in class.
9, Kodrou street, Plaka, Athens
Tel no. 210 3312621
Daily, except Monday: 10:00-14:00
Sunday: 11:00-14:00
Closed: 1-31 August
Free entrance for children