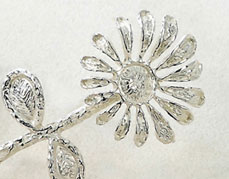 Ilias Lalaounis Museum of Jewellery
The museum is housed in a beautiful early-20th-century building on a side-road off Dionysiou Areopagitou street, close to the Acropolis. Its cases display jewellery, designs and decorative objects from the fifty-year creative career of the internationally renowned jeweller and founder of the only museum of its kind in Greece, Ilias Lalaounis.
The displays of the 45 collections in the permanent exhibition help visitors form a clear idea both of the ancient art of jewellery from prehistoric times to the present, and of the different civilizations around the world where the art flourished.
12, Kalisperi street, Acropolis, Athens
Tel no. 210 9221044