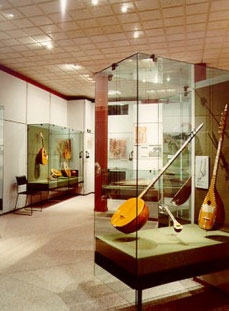 Museum of Greek Folk Musical Instruments
The collection, which represents the lifetime's work of Fivos Anoyanakis, is housed in a simple but beautiful mansion of 1842, originally owned by the chieftain Lassanis Georgios, in the heart of Plaka. The founder of the museum dedicated fifty years of systematic personal work to establishing this collection of some 1200 folk instruments, which is the richest in Greece and one of the most important in Europe.
Almost half of the collection's instruments are exhibited on the museum's three floors. They are not only on display, but can also be heard, since in addition to the explanatory tests, there are headphones next to each case for visitors to hear music played by them.
The majority of the exhibits are string instruments, which take up nineteen cases. In the museum shop there is a selection of books, records and musical instruments.
1-3 Diogenous street, Aerides square, Plaka, Athens
Tel no. 210 3250198
Daily, except Monday: 10:00-14:00
Wednesday: 12:00-18:00
Free entrance