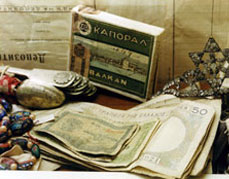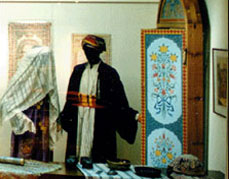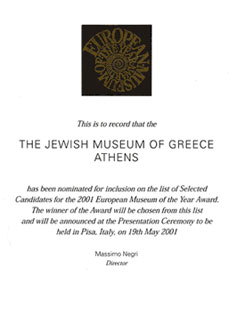 Jewish Museum of Greece
The Jewish Museum of Greece, one of the four most important in Europe in terms of exhibits, has been housed permanently since 1998 in a beautiful neoclassical building of its own in Plaka. The museum aims to study, preserve and showcase the artifacts and documents reflecting the life, customs, rituals and traditions of the 2300-year co-existence of the Romaniote and Sephardic Jews with the Greek people.
Of the 7000 pieces of religious art and other artifacts of historical significance in the museum's collection, visitors can see the most important displayed in themed sections in 800 sqm area. These sections, which include explanatory texts, radiate around an octagonal atrium. The entire space has been designed in line with modern museum standards and is equipped with audiovisual systems.
On the firs level, to the left of the entrance, is the interior of a Romaniote synagogue attended by the Jewish community of Patras, which was transferred here after being restored. Two large cases display embroidered textiles and items destined for synagogues, while a third contains traditional cylindrical wooden cases of the Sacred Jewish books of the Pentateuch.
The exhibits on the second floor describe the cycle of the Jewish holidays with the Sabbath (Saturday) being the most important. Here are displayed objects of ritual nature, such as a menorah (an eight-branched candelabra) a megillah (a scroll of the Book of Esther), traditional Sephardic cakes, the special tray used during Passover and a shofar (a ram's horn trumpet used in religious services).
On the third level are military uniforms, medals, photographs and clippings documenting the presence of Jews in Greece and their contribution to the struggles for liberation and the resistance.
The fourth level presents the tragic history of the genocide and decimation of the Jewish population of Greece by the Nazis, which numbered 78000 before 1943. Clothes of concentration-camp prisoners, photographs, official documents and various other items are displayed here as a reminder of one of the most atrocious crimes in modern history.
The traditional costumes and clothing accessories on the fifth level give a vivid picture of the life of the Jews from the mid-18th century to the holocaust of World War II.
On the last level, before the atrium and the reading-room, are objects of ceremonial and domestic use from important stages in the life of a Jew, such as circumcision, bar mitzvah and bat mitzvah, marriage, married life and death.
The museum has a library, a screening room, a special area for educational programs, a temporary exhibitions room and a shop.
39, Nikis street, Plaka, Athens
Tel no. 210 3225582
Daily, except Saturday: 09:00-14:30
Sunday: 10:00-14:00