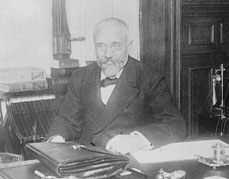 Eleftherios Venizelos Museum
The museum is housed in one of the three buildings of the Eleftherias Park Art Center located behind the statue of Eleftherios Venizelos on Vasilissis Sofias avenue.
The museum's permanent exhibition comprises furniture, personal documents, photographs, postcards and various personal effects of the great Greek politician. This collection highlights all the important events that took place during his eventful life.
The museum also has a library, a lecture room and a screenings room.
10, Evzonon street, Eleftherias park, Athens
Tel no. 210 7224238
Free entrance