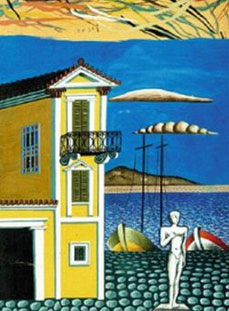 Center for Contemporary Art: Deste Foundation
In May 1998, the non-profit Deste Foundation opened its Center for Contemporary Art as a base for its activities. The foundation was established in 1983 by the collector Dakis Ioannou, with a view to organizing exhibitions, conferences and educational programs.
The three-storey building that houses the centre was once a paper warehouse, and was renovated by the New York architect and designer Christian Hubert.
The space on the first floor hosts shows by contemporary Greek and foreign artists. In addition to holding exhibitions, the centre also organizes events looking at art's relationship with fashion, music, cinema, architecture and design, and highlighting modern means of artistic expression.
On the second floor is a room screening videos, a cyber-cafe with two multimedia stations, computers offering Internet access and CD-Roms about modern art and, finally, the Art Store, which sells art books and magazines, objects made by Greek and foreign artists, trendy jewellery, posters and various other items.
The Cosmos Bar and Restaurant is on the ground floor of the building and is open all day.
8, Omirou street, Neo Psychiko, Athens
Tel no. 210 6729460
Monday to Friday: 11:00-24:00
Saturday: 12:00-16:00
Sunday: closeds
Free entrance