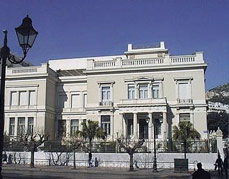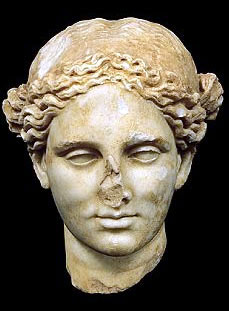 Benaki Museum
It reopened its doors to the public on July 2000 after restoration wok lasting approximately seven years. Housed in one of the finest neoclassical buildings in Athens, it was founded by the benefactor Antonios Benakis (1873-1954) and was inaugurated in 1931.
Thanks to the generosity of its founder and the hundreds of donators who followed his example the Benaki Museum, which is a private charitable cultural foundation, owns a collection of some 45000 pieces, another 45000 books and some 650 archived collections of historical documents. It also owns one of the richest photographic archives in Greece, and 32 large collections of archives that are being systematically studied by the newly established Documentation Center for Neo-Hellenic Architecture.
Of the treasures kept by the Benaki museum in the historic building on Vasilissis Sofias avenue, only pieces representing its Greek collections have been on display since June 2000. Its unique collection of works of Islamic art will be soon exhibited in a building at Kerameikos donated by Lambros Eftaxias, while a museum of children, toys and games will be set up in the Vera Kouloura mansion in Paleo Faliro.
Finally, it is hoped that the museum's collection of Chinese pottery donated by Georgios Evmorfopoulos will be displayed in the near future.
The core of the museum is a small early-19th-century building later embellished and enlarged by Anastasios Metaxas, an eminent architect and the restorer of the Kallimarmaro Panathenaic Stadium, to serve the needs of the Emmanouil Benakis family after they moved permanently to Athens from Alexandria in Egypt. The foundation stone of the new wing, which was designed by the architect Alekos Kaligas, was laid in 1988.
1, Koubari street and Vasilissis Sofias avenue, Athens
Tel no. 210 3671000
Mon. / Wed. / Fri. / Sat.: 9:00-17:00
Thursday: 9:00-24:00
Sunday: 9:00-15:00
Tuesday: closed