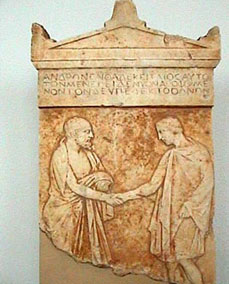 Archaeological Museum of Piraeus
The museum is housed in a building dating from 1966. In 1998, it was republished and enriched with a collection of pottery and memorabilia, the same year in which restoration of the greatest grave monument in Greece was completed. This can now be admired in a specially laid out room on the ground floor.
To follow the exhibits in chronological order, start your visit on the upper floor and work your way down.
On the first floor of museum there are exhibits dating from 4th century BC, period from 1500 to 300 BC, also finds dating from 500 BC.
On the ground floor are exhibited finds from funerary monuments dating from 350 - 315 BC, shortly before they were banned.
31, Charilaou Trikoupi street, Piraeus
Tel no. 210 4521598
Daily, except Monday: 8:00-14:30